After months of sweltering heat, Chennai is finally experiencing rainfall today. Here's what the Tamilnadu Weatherman John Pradeep had to say-
"Chennai Rain Update – Today and Tomorrow are our last chance (in next one week) for getting some rains in Chennai before monsoon gets super active in the West Coast
===========================
See how Sea breeze helps formation of pop ups and today seems to be the brightest day for rains with semma hot day and ideal conditions remain.
Bangalore too will get rains today and tomorrow but nothing like flooding type as projected in many news sites (sic.) read his post on Facebook.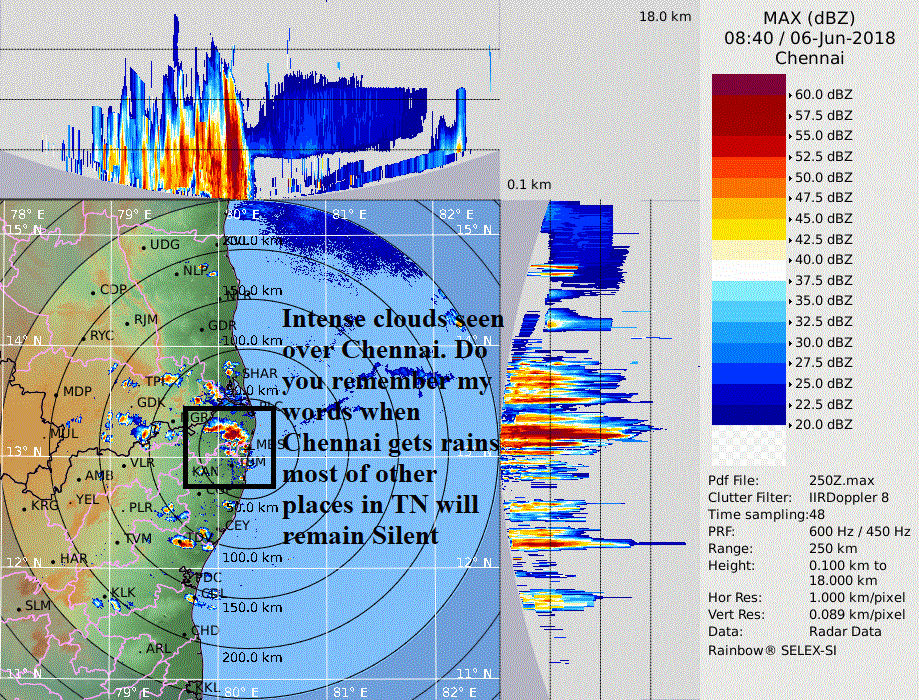 According to his post, this week is likely to be Chennai's last chance at rainfall until monsoon strikes the West Coast.
John Pradeep's last post reads "Semma Semma Semma….Summa Pichu pedal eduthufying with High winds in Chennai. The first meaningful Veppa Salanam (Connvective) Rains in Chennai
================
Ambattur, Redhills, Annanagar lam semma rains. Many others places will get rains in the City too and it will high intensity rains. Clouds have converged perfectly.
Enjoy we are see rains after so many months (sic.)"
Catch Suryan FM's exclusive interview with the Tamilnadu Weatherman here.