Actor Shiva and director C.S. Amudhan are teaming up once again for the upcoming sequel Tamizh Padam 2.0. The shooting of the movie is in full swing and is expected to wrap up soon.
While the posters of the movie have already got the audience gripped, the latest update is that the makers are releasing a romantic single on Women's day, March 8. The announcement was made by Y Not Studios, the makers of Tamizh Padam 2.0, through their Twitter handle.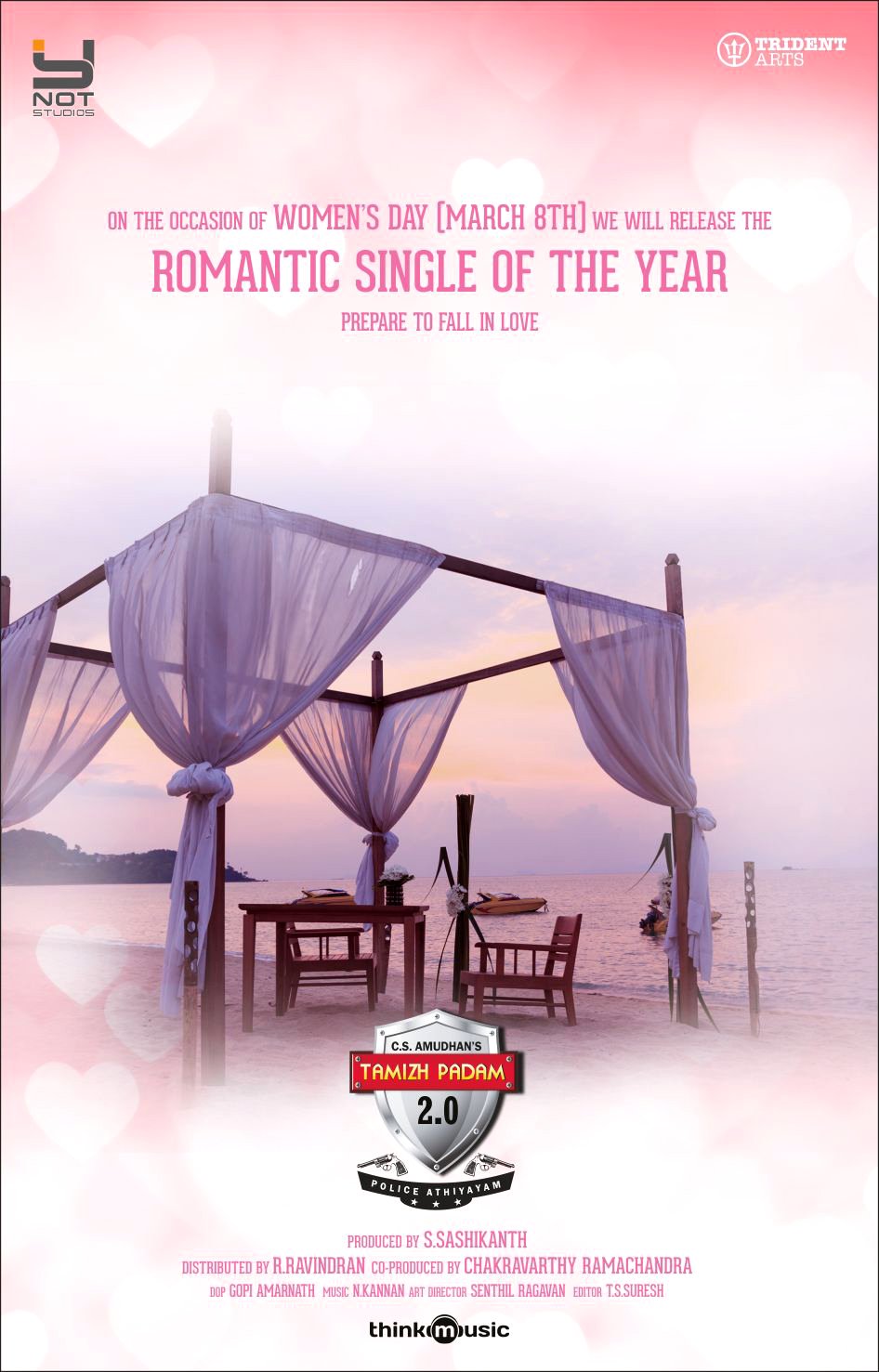 "On the occasion of Women's Day (March 8th) we bring you the Romantic Single of The Year. கரையாத கல்லும் கரையும் #TP2Single," tweeted C.S Amudhan, the movie's director.
Kollywood's chocolate boy to release the romantic single
In an announcement, the producers of Tamizh Padam 2.0 have announced that the romantic single mentioned earlier will be released by actor Madhavan at 9 a.m. tomorrow.
"Who better to release the romantic single of the year than the heart-throb @ActorMadhavan #TP2point0 single tomorrow at 9AM @sash041075 @csamudhan @actorshiva @Ishmenon @chakdyn @tridentarts16 Music on @thinkmusicindia #TP2Single (sic.)" read the tweet from Y Not Studios.
Like its prequel, Tamizh Padam 2.0 is also expected to be a laugh riot. Actors Shiva and Disha Pandey who played the lead pair in the prequel will portray the leads in Tamizh Padam 2.0 too. Sashikanth, the producer of the movie, would be playing a role in the film which has Ishwarya Menon, Sathish, Santhana Bharathi, Manobala, R Sundararajan, Nizhalgal Ravi, and Chetan in important roles.
Tamizh Padam 2.0 is expected to hit theatres on May 1, 2018.