Vijay Sethupathi is one actor that has a massive fan following among moviegoers. With the kind of following he has, he is bound to have fan accounts on social media. In Vijay Sethupathi's case, the fan accounts became almost as popular as the star himself.
The star has put all rumours to rest and has made an official announcement that he is now on Twitter. His handle is @VijaySethuOffl and his name on Twitter is VijaySethupathi (yes, without space).
He first tweeted a few hours ago and it read- "Twitter – ல் நான் கூறியதாக நிறைய தவறான தகவல்கள் பரப்பப்பட்டுள்ளது. அந்த கருத்துக்கள் என்னுடைய பெயரில் இயங்கும் போலிகளின் செயல் என்று தெரிவித்துக் கொள்கிறேன். #விஜய்சேதுபதி"
He also posted a picture of accounts that go by his name-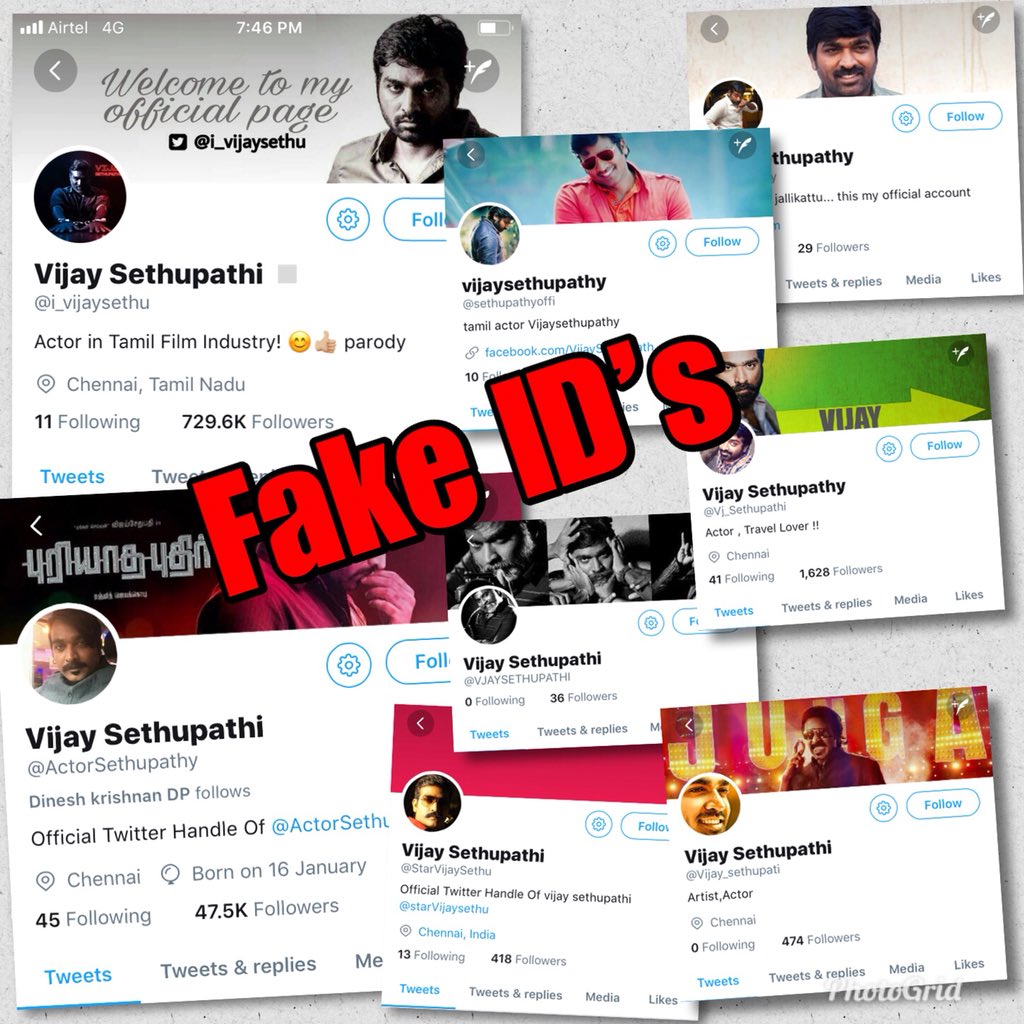 In his tweet, Vijay Sethupathi has said that there are a lot of Twitter accounts operating in his name and commenting their opinions on many issues. Putting such acts to rest, he has confirmed that those accounts are not operated by him and the opinions reflected are not his.
Vijay Sethupathi's Twitter account is not yet Twitter verified, but it is linked to his verified Instagram page. This means we can be sure that this is, in fact, the Makka Selvan's official Twitter account.