Actress Rambha who is married to businessman Indrakumar Pathmanathan, welcomed their third child on Sunday.
Rambha, who has two daughters, took to Instagram to share the news, with a picture that says "BABY BOY!"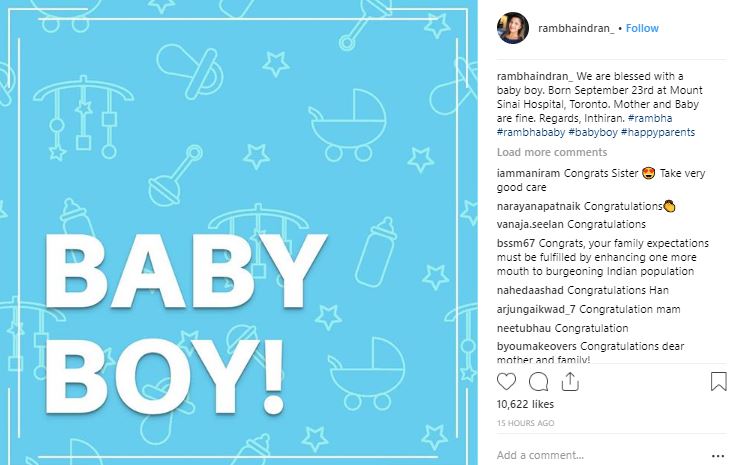 "We are blessed with a baby boy. Born September 23rd at Mount Sinai Hospital, Toronto. Mother and Baby are fine. Regards, Inthiran. #rambha#rambhababy #babyboy #happyparents," captioned Rambha.