A sequel in any Hollywood movie is an usual ordeal as it had started way back in the  20th Century with the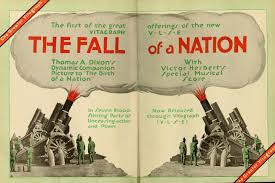 very first sequel 'The Fall of a Nation' (1916), of the movie 'The Story of Hollywood: An Illustrated History' .But a new fever is gripping Tamil cinema with the mushrooming announcements and release of sequels in the Kollywood – The Hollywood of the south Indian cinema.
Tamil Cinema Sequels: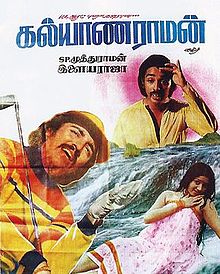 The first ever sequel in Tamil cinema Industry was 'Kalayanaraman (1979) and 'Jappanil Kalayanaraman (1985)'.
2018 has emerged with a ray of hope with innumerable release and announcements of new movies and  the new rise in the shoot and release of sequels.
It all started with Director Shankar's 2.0, the sequel of the blockbuster hit of 2010 – Endhiran (Starring – 'Superstar' Rajinikanth – Aishwarya Rai), which is said to be releasing this May (2018) and it continued with the announecment of Saamy 2, again a blockbuster movie saamy(2003) 's sequel starring actor 'chiyaan' Vikram and actress 'Trisha'.
The list of Sequel movies that are gearing for release this year are as below
Maari 2 – A sequels to Maari(2015) starring Dhanush ,Kajal agarwal in lead roles.
Viswaroopam 2 – A Sequel in tamil cinema to 'Ulaganayagan' Kamalhassan's contro-hit Viswaroopam(2013).
Kalakalapu 2 – A Comedy sequel to 2013 – Sundar.C movie starring Vimal and Shiva now joined by jai and Jiiva.
Indian 2 – A  big surprise announcement was this sequel after 22 years of the release of its original version Indian starring 'Padmashree. Kamalhassan' and was Directed by Shankar was a then superhit , which took on corruption.

Other sequel announcements are

Kanchana -3 -Lawrence Raghavendra, Oviya ( Muni – 2007 & Kanchana (muni 2) 2011)
Sandakozhi – 2 – Vishal – Keerthi Suresh – Lingusami (Sandakozhi 2005)
Nadodigal -2 -Sasikumar – Samuthirakani Duo (Nadodigal 2009)
Tamilpadam-2-Shiva – C.S.Amudhan (Tamilpadam 2010)                                                                                                   Very recently it was announced that Oviya-vemal's kalavani -2
…these are just the reportedly releasing and under production projects of 2018 and Hope to await more in the near future!!!