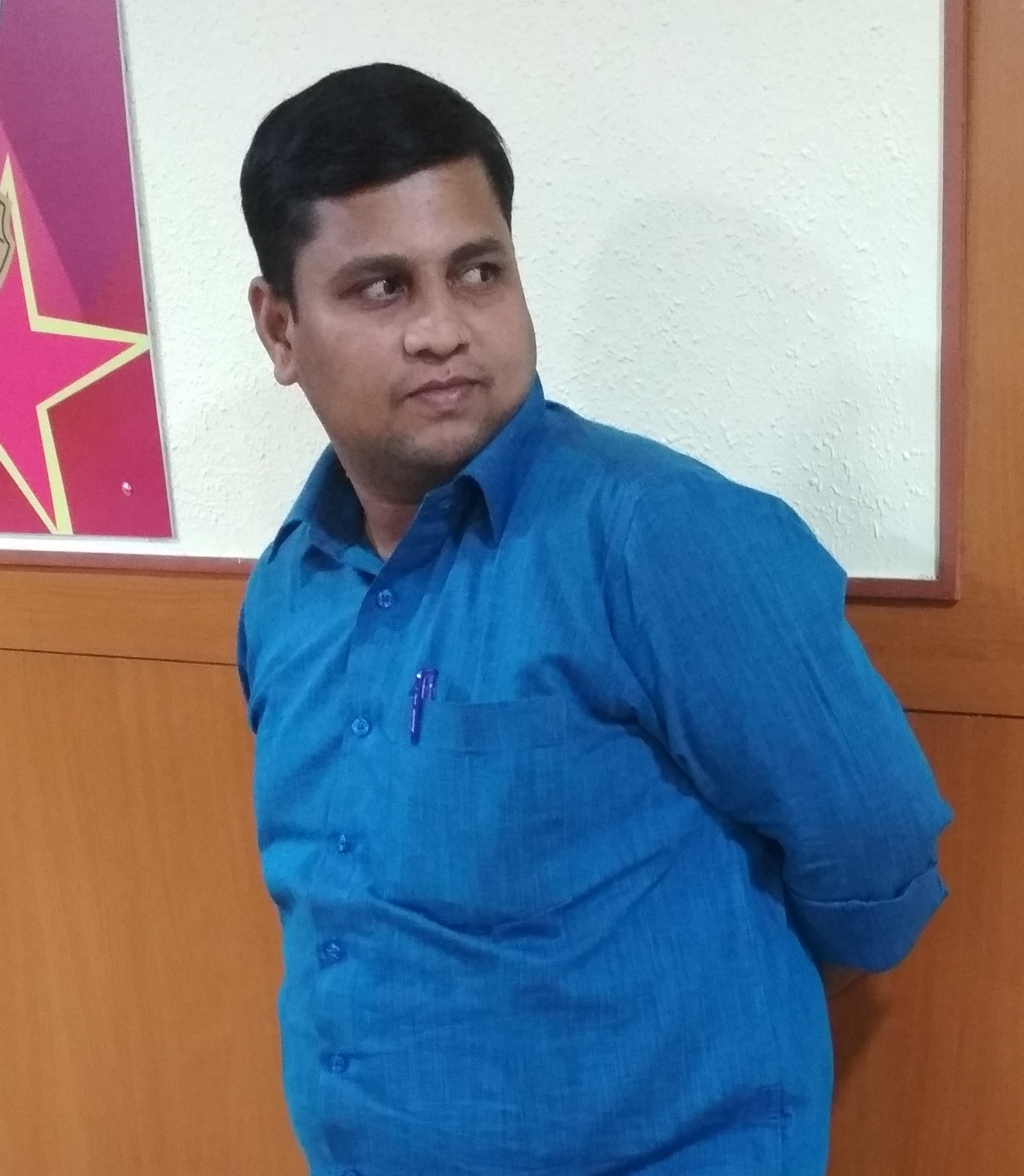 RJ Manikanda Prabhu
Sooryodhayam – 05 AM to 07 AM
Chinna Thambi Periya Thambi – 10 Am to 11 AM
மாமா…..
அப்டின்னு யாராவது பொண்ணுங்க நம்மள ஆசையா கூப்பிட்டா எவ்வளவு நல்லா இருக்கும்.. வயசு பொண்ணுங்க மட்டுமில்ல, வயசான தாத்தா பாட்டி டீன்ஏஜ் காலேஜ் LKG UKG குழந்தைங்களும் ஆசையா மாமா மாமான்னு கூப்பிடுற கிட்டு மாமா நான்தான்.. கிட்டு மாமாலேருந்து Double treat குடுக்கிற மாதிரி சின்றாசு மாமா… சின்னதம்பி பெரியதம்பியில முதலில் சின்னதம்பி அப்புறம் பெரியதம்பி ன்னு நிறைய நிறைய கேரக்டர்ஸ் மூலமா உங்களை சிரிக்க வச்சுட்டிருந்த எனக்கு கிடைத்த மற்றுமொரு வரம் வாய்ப்பு எல்லோருக்குள்ளும் இறை நம்பிக்கையையும், தன்னம்பிக்கையையும் வளர்க்கும் சூர்யோதயம் நிகழ்ச்சியின் அறிவிப்பாளரும் கூட…
ரசிங்க.. சிரிங்க.. கேளுங்க கேட்டுகிட்டே இருங்க….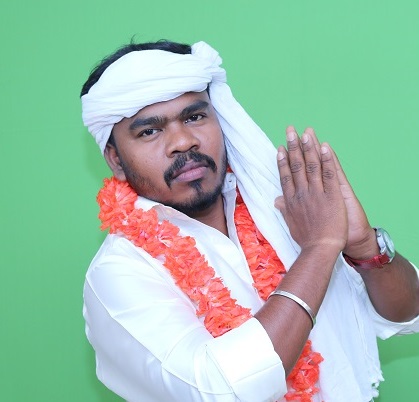 RJ David
Vanakkam Pudhuvai – 07 AM to 10 AM
யாருக்கும் அஞ்சோம் !
எதற்கும் அஞ்சோம் !
எங்கும் அஞ்சோம் !
எப்போதும் அஞ்சோம் !
அஞ்சாமல் அனைவருக்கு வணக்கம் சொல்லும் வணக்கம் புதுவை என் SHOW…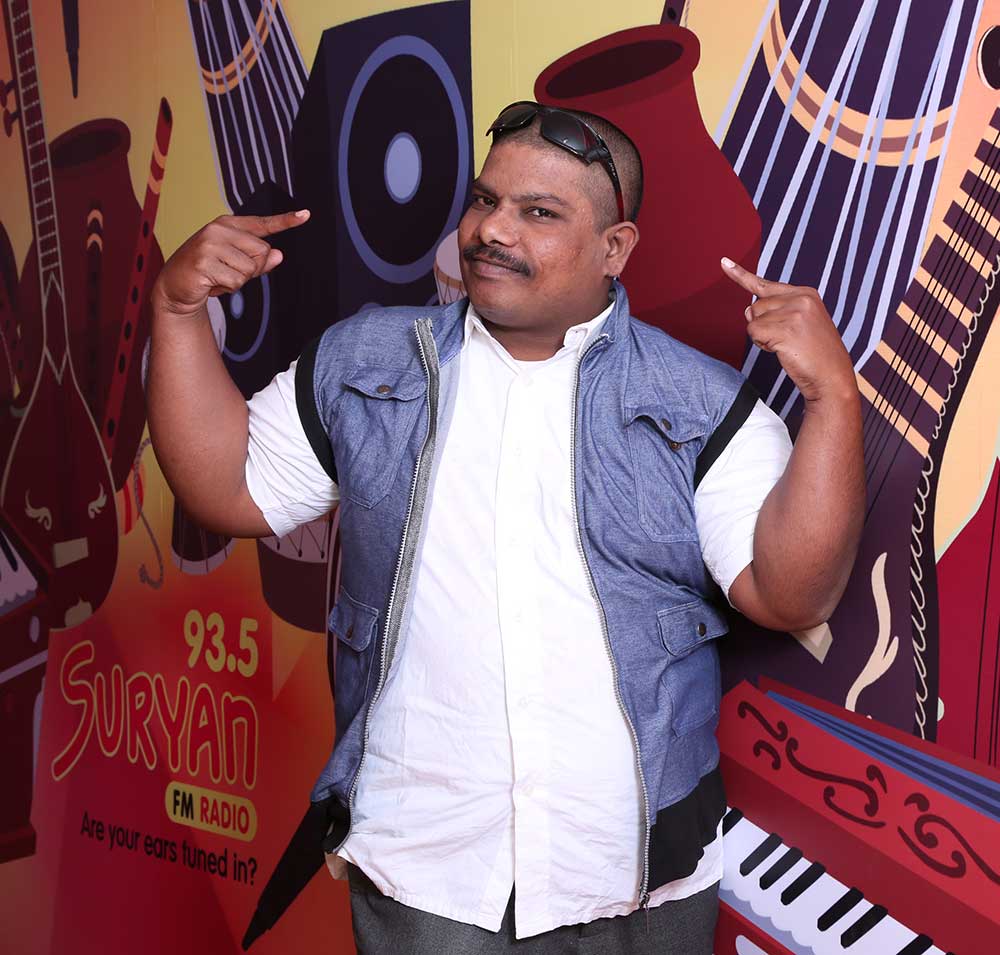 RJ Naagaa
Chinna Thambi Periya Thambi – 10 AM to 11 AM
Daily morning 10 manikku ungalai ellam imsai panra Periyathambiya , Athatti Miratti Urutti Control panra naanthaanga…. Yes athethanga Unga Trichy Suryan Fm in Chinnathambi Rj Naagaa, Antha showkku munnadi Romba naalaa 9am kku "Blade No.1" pannitiruntha Blade Rajavum naane. Ennapathi naane solla koodaathu, Ippothaikku solrathukku yaarum illaindrathaala naane solren, kovapadaama padichudunga. Interview la enkitta ketta question "Neenga intha RJ interviewkku varalaina vera entha job ku povinga? nnu"
Athukku ennoda answer "Naan mattum intha job ku varaama irunthirunthaa intha ulagathaiye maathiruppenu poi ellaam solla maattenga, inga varalaina vera engayachum velai pathuruppen but ellaa idathulaiyum , ellaraiyum entertainment panni, sirikka vaippen" nu sonnen. Antha answer pudichathalayo ennamo enakku RJ Job koduthuttanga.. Appadiye additional aa Intha Trichy kke neethandaa Songs podanumnu (Music Scheduler) innoru work um sethu koduthuttanga. So January 2012 la irunthu intha Trichy makkalai "kavalaiya maranthu sirikka vaikka & the same time Feel good aa time pass panna vaikka" try pannittirukken, Innamum kooda try pannuven. En story Oscar vangura alavu illainalum kooda, Rj Naagaa nu sonnadhum Neenga sirichinganna athuve enakku periya Awardnga.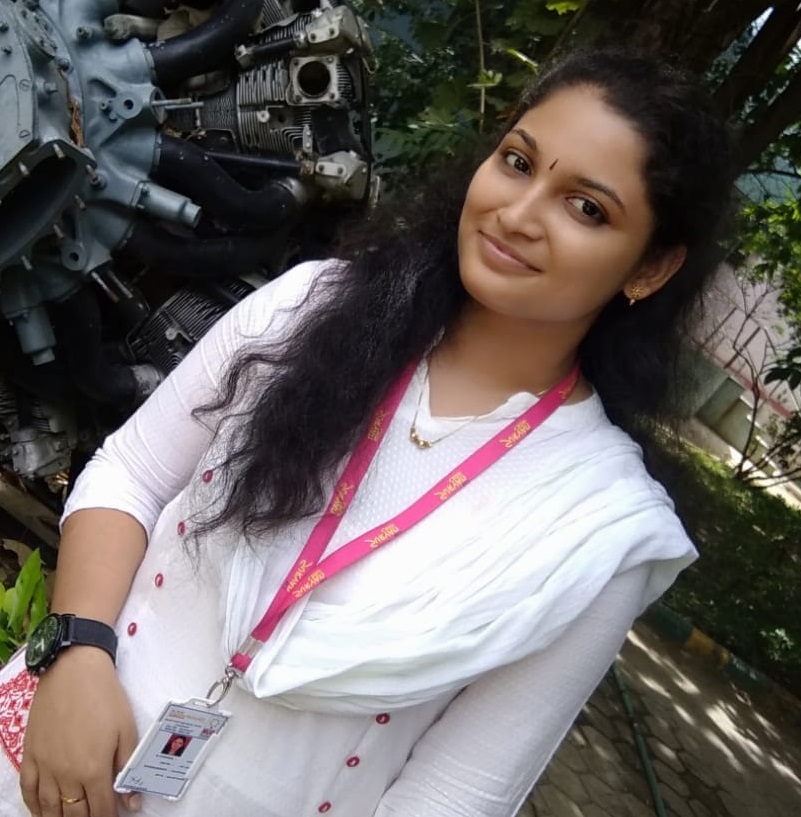 RJ Akshaya
Magalir Mattum – 01 PM to 03 PM
Shortly could denoted me as Mini mall with all under one show for women spiced with feminism and all goodness of health and wellness..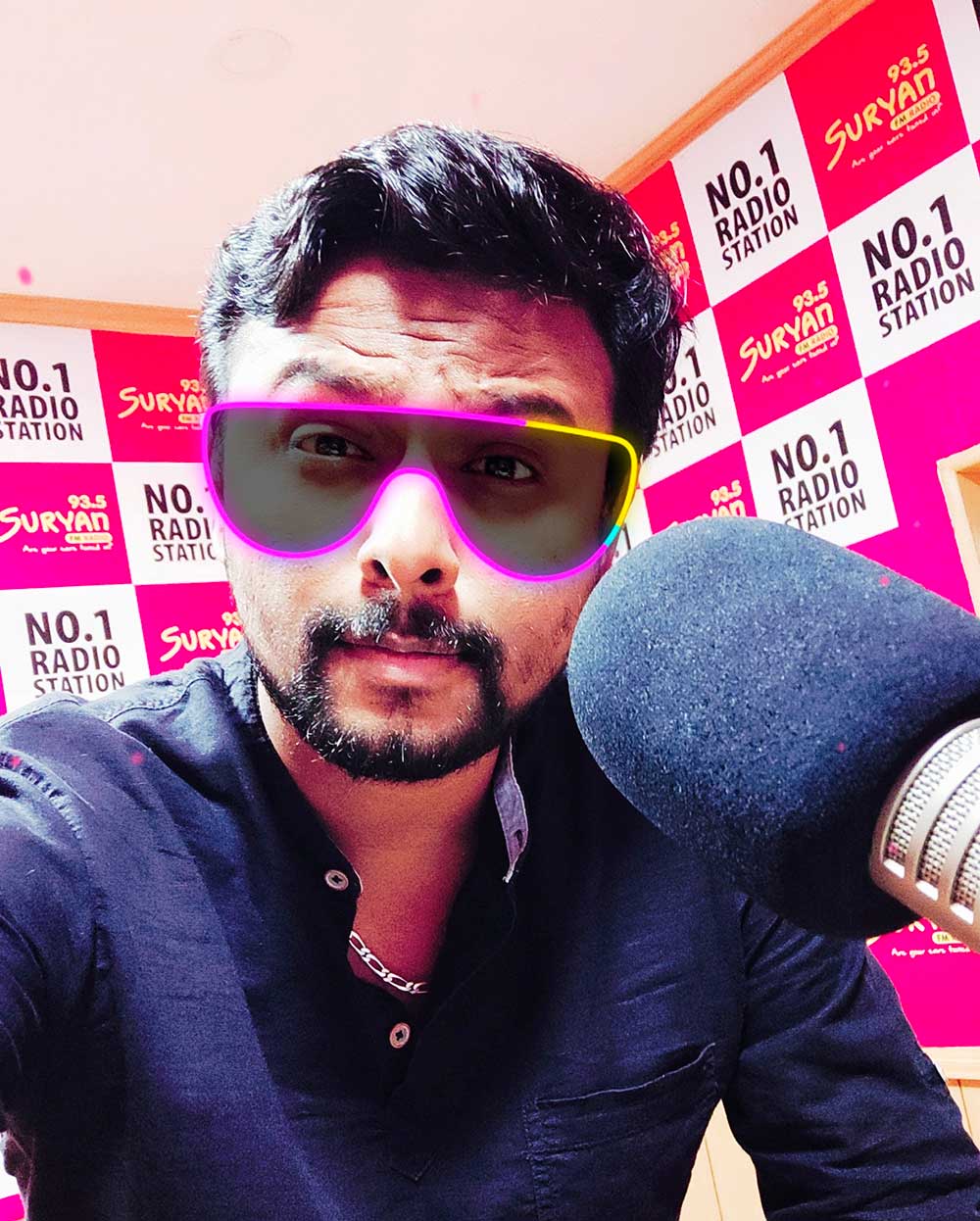 RJ Joe
Cine Cafe – 03 PM to 05 PM
I'm a hodophile, gadget geek and automobile enthusiast. I love working with cameras. The movie buff in me gets the boost when anyone talks about cinema.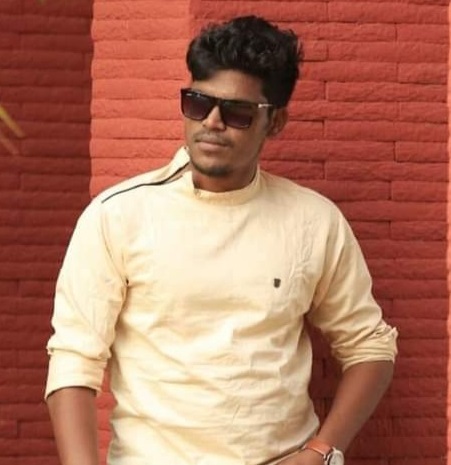 RJ Vicky
Recharge – 06 PM to 09 PM
Usual ah na romba shy type but studio kulla poita chinrasa kailaye pudika mudiyathu apdindramathiri avlo kushi aiduven.ennoda route epovume magizhvithu magizh.
Otherwise romba jolly type but possessive konjam etti pakkum…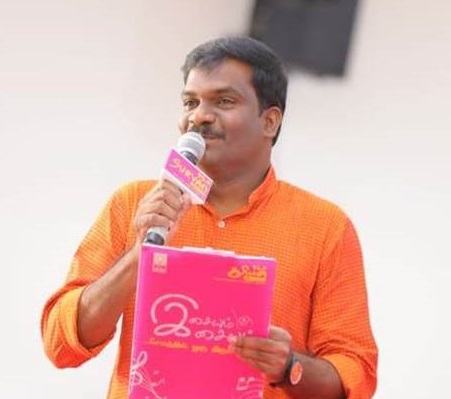 RJ Pon Senthil
Iniya Iravu – 09 PM to 12 AM
A famous RJ known as Golden Voice of Iniya Iravu .
It's a wonderful show to enriching our lifestyle & giving relief from the day's weariness .
"Pon.Senthil , receiving lot of appreciation and support through his show "Iniya Iravu". He is part of our family member",
"he is good mentor, motivator ",
when we heard his show we are mesmerized and getting good impact ….
These appreciations are receiving from listeners about Iniya Iravu & Pon.Senthil. Along with 80's &
retro songs, he talks about affection, love, relationship and lifestyle philosophy.
Iniya Iravu is guaranty for good sleep & fresh start