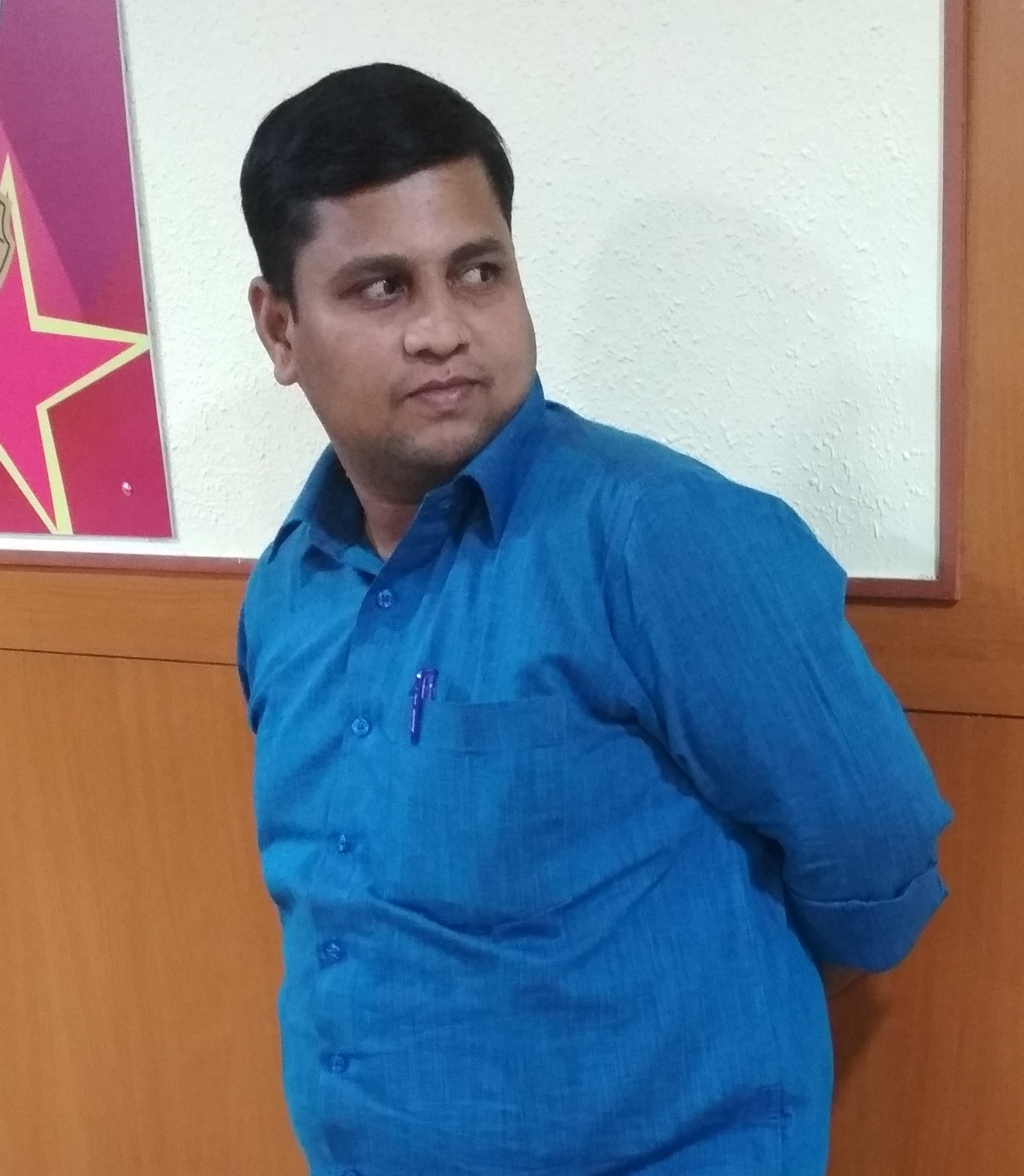 RJ Manikanda Prabu
Sooryodhayam – 05 AM to 07 AM
மாமா…..
அப்டின்னு யாராவது பொண்ணுங்க நம்மள ஆசையா கூப்பிட்டா எவ்வளவு நல்லா இருக்கும்.. வயசு பொண்ணுங்க மட்டுமில்ல, வயசான தாத்தா பாட்டி டீன்ஏஜ் காலேஜ் LKG UKG குழந்தைங்களும் ஆசையா மாமா மாமான்னு கூப்பிடுற கிட்டு மாமா நான்தான்.. கிட்டு மாமாலேருந்து Double treat குடுக்கிற மாதிரி சின்றாசு மாமா… சின்னதம்பி பெரியதம்பியில முதலில் சின்னதம்பி அப்புறம் பெரியதம்பி ன்னு நிறைய நிறைய கேரக்டர்ஸ் மூலமா உங்களை சிரிக்க வச்சுட்டிருந்த எனக்கு கிடைத்த மற்றுமொரு வரம் வாய்ப்பு எல்லோருக்குள்ளும் இறை நம்பிக்கையையும், தன்னம்பிக்கையையும் வளர்க்கும் சூர்யோதயம் நிகழ்ச்சியின் அறிவிப்பாளரும் கூட…
ரசிங்க.. சிரிங்க.. கேளுங்க கேட்டுகிட்டே இருங்க….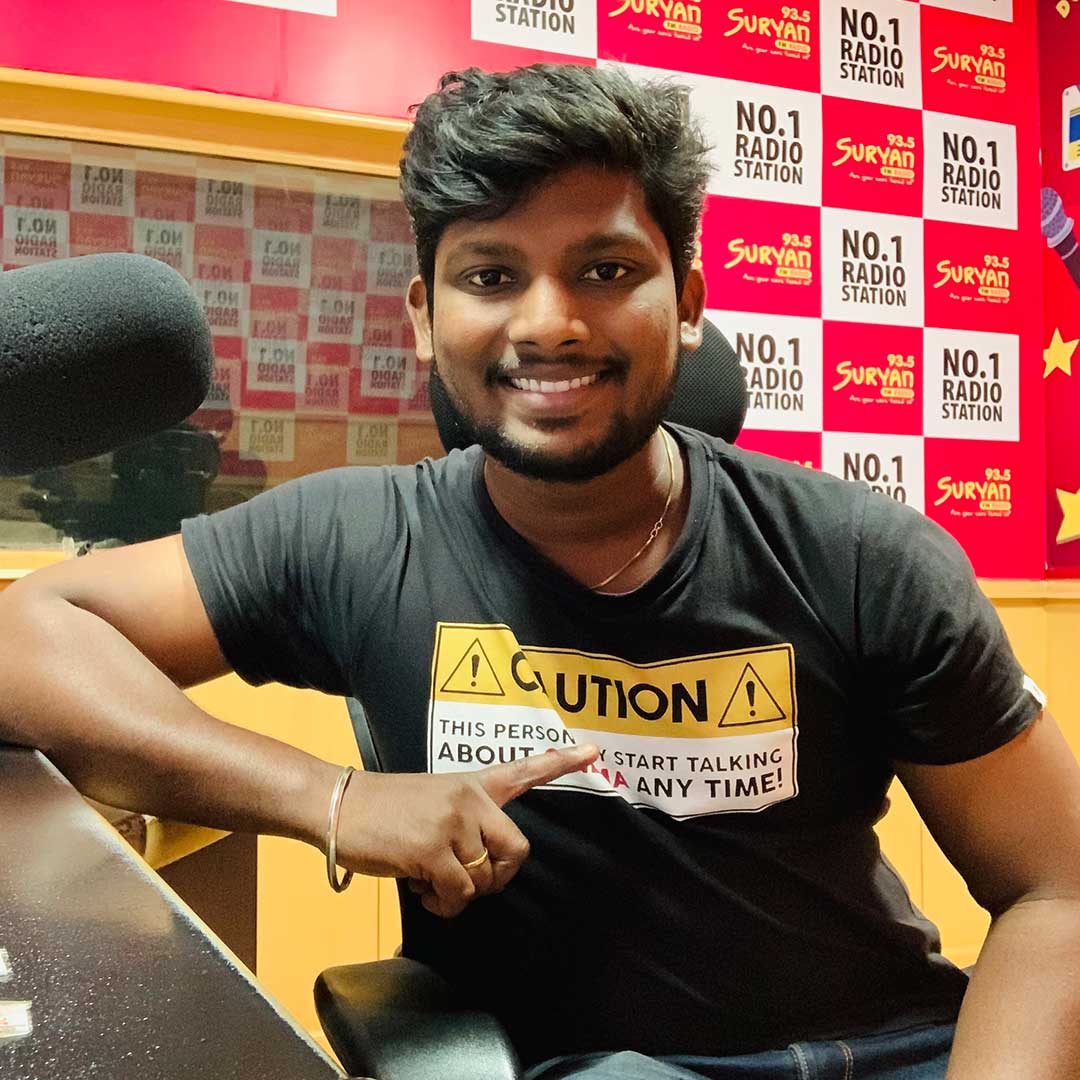 RJ Saravanan
Vanakkam Trichy – 07 AM to 10 AM
What is your aim in life nu "uriyadi"
Movie la vara maari keta…my answers is jolly ya irukanum…and yan Pakathula irukavangalum jolly ya vachukanum..This is my thaaraka manthiram….apparam morning time la nama show va keta jolly yavum irukum appadiyae samuka porupavum irukum nama sankar Padam mathiri..
RJ Naagaa
Chinna Thambi Periya Thambi – 10 AM to 11 AM
வாழு வாழ விடு
அது நம்ம தல (Sorry அஜித்குமார்) சொன்னது..

சிரி சிரிக்க வை இது இந்த… (OK Ok கோவபடாதீங்க..) நாகா Try பண்றதுங்க… முடிஞ்ச வரை யாரையும் Disturb பண்ணாம, எல்லாரையும் சிரிக்க வைக்கணும்னு நினைக்கிற Normal மனுஷன் From India…

மத்தபடி என்னபத்தி Simple-ஆ சொல்றதுனா.
Intel inside Mental Outside அவ்ளோதாங்க…
எலே Don't Worry., Be Happy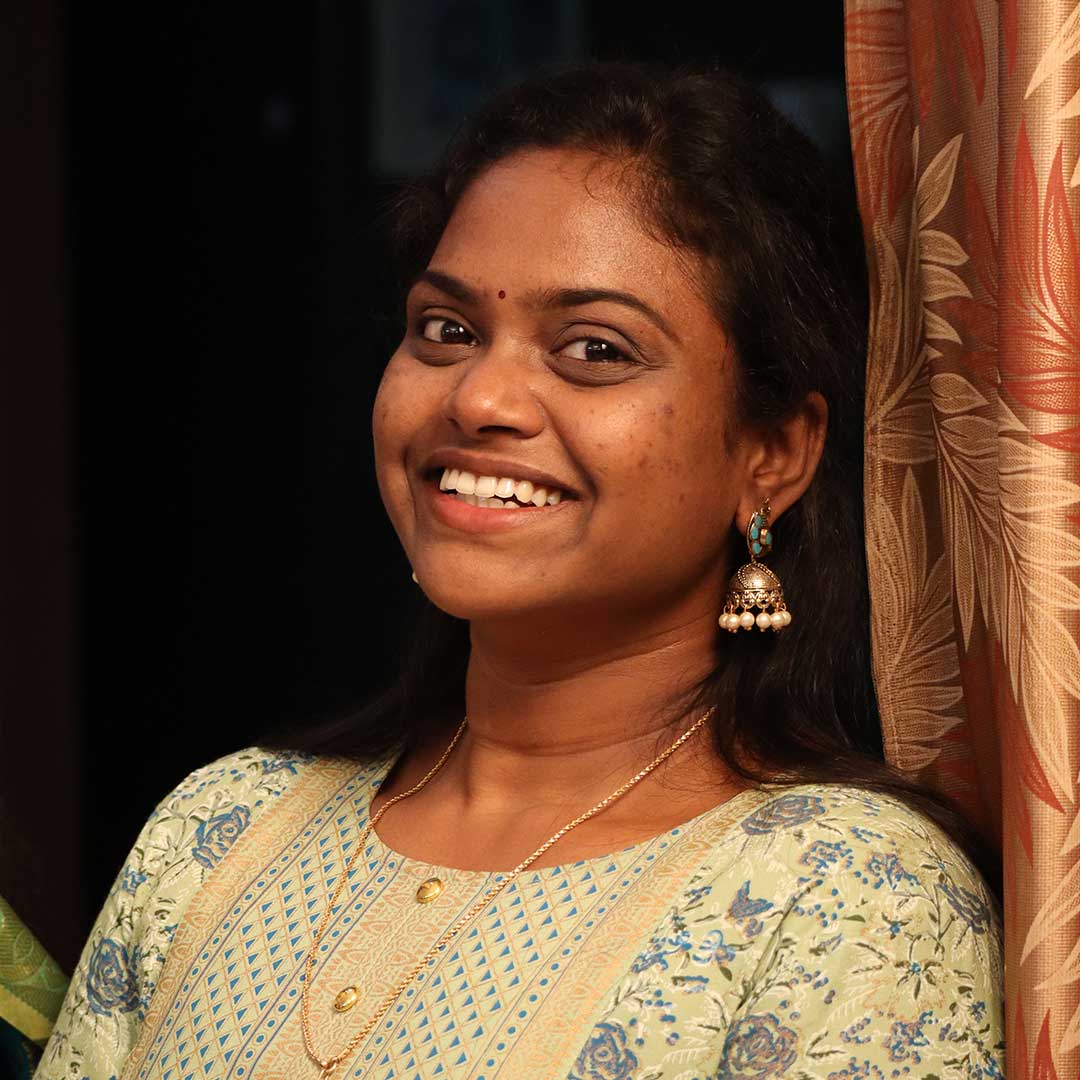 RJ Thanuja
Time Pass – 11 AM to 01 PM
Hii Thanuja here! Also known as siripalagi. One extroverted person with mulitiple dreams.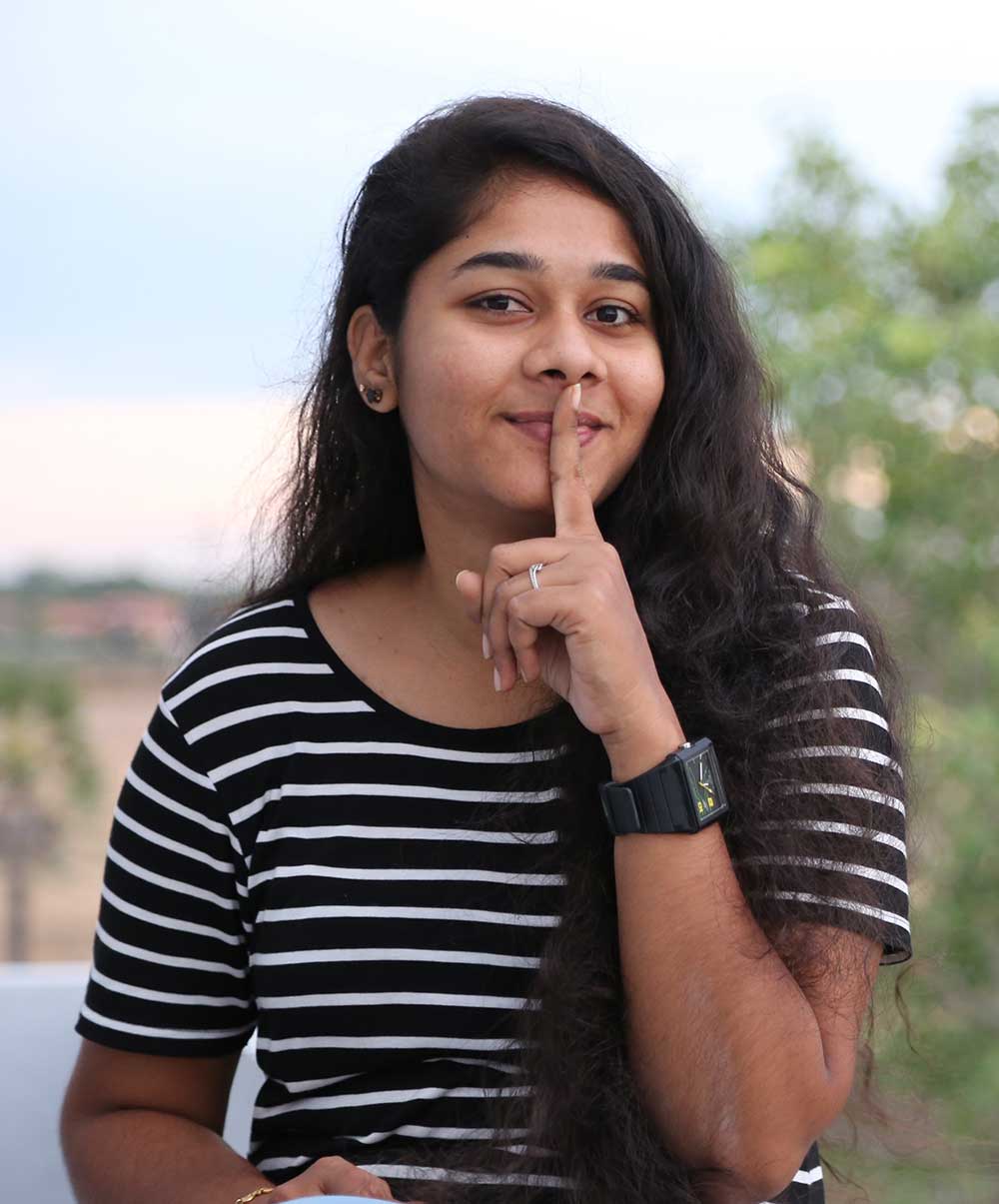 RJ Hasini
Magair Mattum – 01 PM to 03 PM
Happy independent girl with lot of dreams. Being extrovert and self-motivated. By doing female oriented show doesn't mean I'm feminist. Just love for the mike, earphones. Radio and have the capability to motivate the people like myself, make me to do magalir mattum-voice for women. Forgot to say, you always gain by giving love – fav quote. So I'm the girl who spreads love and smile. Keep smiling…keep listening.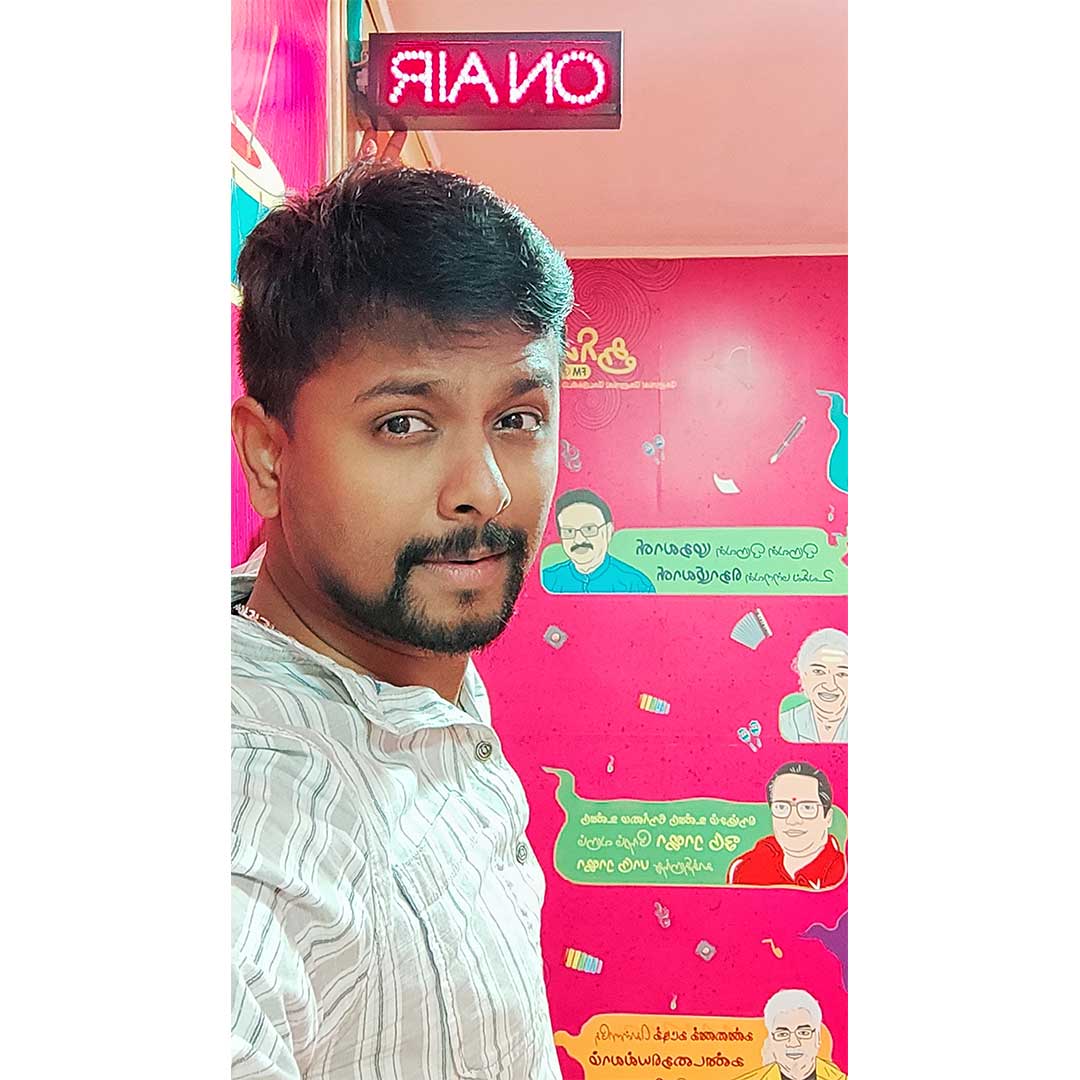 RJ Joe
Cine Cafe – 03 PM to 05 PM
I'm a hodophile, gadget geek and automobile enthusiast. I love working with cameras. The movie buff in me gets the boost when anyone talks about cinema.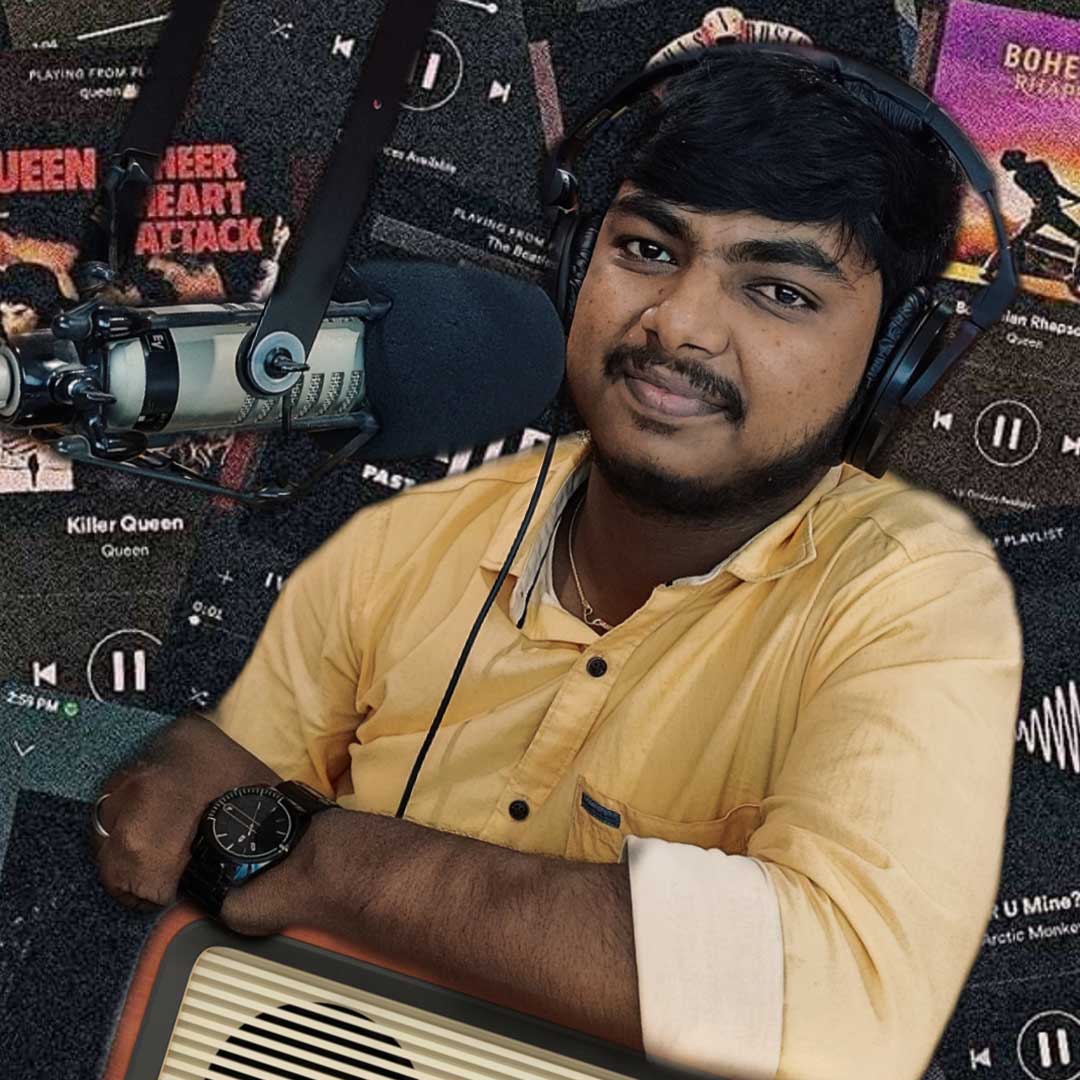 RJ Srini
Chinna Thambi Periya Thambi -10 AM to 11 AM
Recharge – 06 PM to 09 PM
Trichy Suryan Fm la Evening drive time show pandren mrngla irundhu worku, school uh, college nu poitu evng timela stress ah vara ellarayum jolly ah RECHARGE Showla entertain panitu iruken.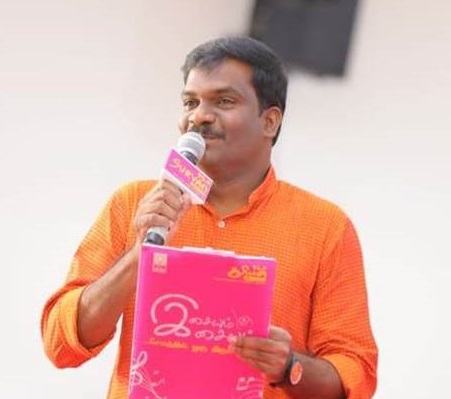 RJ Pon Senthil
Iniya Iravu – 09 PM to 12 AM
A famous RJ known as Golden Voice of Iniya Iravu .
It's a wonderful show to enriching our lifestyle & giving relief from the day's weariness .
"Pon.Senthil , receiving lot of appreciation and support through his show "Iniya Iravu". He is part of our family member",
"he is good mentor, motivator ",
when we heard his show we are mesmerized and getting good impact ….
These appreciations are receiving from listeners about Iniya Iravu & Pon.Senthil. Along with 80's &
retro songs, he talks about affection, love, relationship and lifestyle philosophy.
Iniya Iravu is guaranty for good sleep & fresh start