The wait is over. After a few minor delays, the teaser of Kaala, which marks the coming together of Pa. Ranjith and superstar Rajinikanth for the second time, went live in the wee hours of Friday. Does the launch time matter when it comes to a Rajinikanth movie?
It doesn't hold back any punches. It's in your face, packed with scenes, showing Kaala, a.k.a. Karikaalan, taking on the establishment and fighting for the oppressed. It begins with veteran Nana Patekar, believed to play a role of a politician, asking "what does Kaala mean?" Samuthirakani's voice kicks in to explain us what the name means, which sets up the rest of the teaser.
Kaala, he explains, is the one "fights for others to protect them", as a stylish Rajini romps though a group of his supporters. Everything about Kaala is black — his clothes, car, watch, glasses, umbrella. Interestingly, his umbrella appears twice in the teaser, at two important junctures — one while introducing Kaala and the second time, when Kaala's fighting the 'bad guys'.
Set in a underdeveloped Mumbai milieu, the teaser reveals glimpses of how Kaala helps those oppressed in the area. Yogi B's powerful rap also gives us hints about the movie — that is about Rajinikanth helping the oppressed by taking on the establishment. Like Kabali, there's a catchy whistle theme to Kaala.
Easwari Rao makes for a convincing wife of Kaala. Her one dialogue stands out in the teaser. It goes, "let me see for how long he will continue to fight". Does it mean that Kaala's been fighting for many years now? One of rap bits of "years of silence in enough "also corroborates this.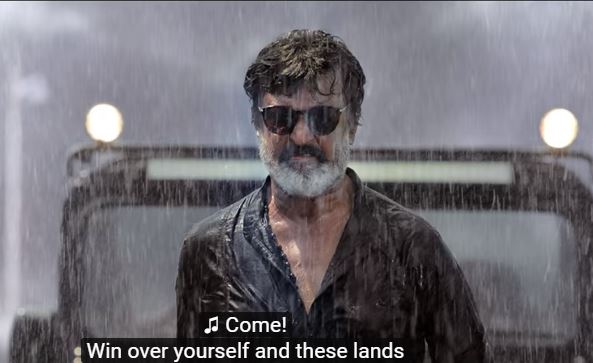 Sample this: "வா உன்னையும் மண்ணையும் வென்றுவா, தீராத ஓர் தேவையை கொண்டுவா, நூறாயிரம் ஆண்டுகள் போதுமே, ஒன்றாகவே மாறுவாய் சீறுவாய் கற்றவை பற்றவை."
Photo gives hints about the plot?
Another bit of information is shown at the end. Kaala's telling someone, "have you seen Kaala's extent of rowdyism? You will." But the interesting part in the scene is the portrait of Wangari Maathai hanging on the wall. For the uninitiated, she's a Nobel laureate and an internationally-renowned Kenyan environmental political activist.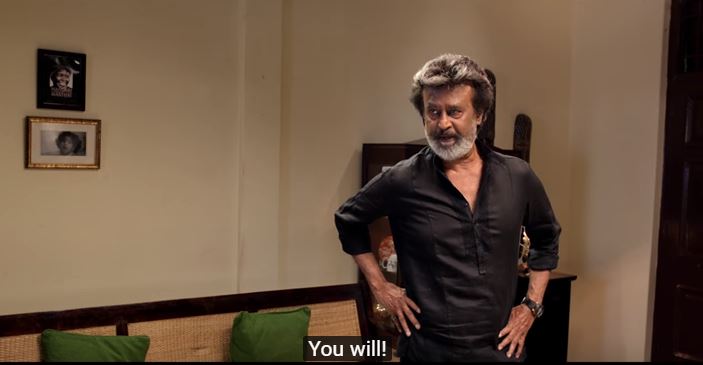 Does the movie revolve around environmental politics? There's enough hints about that too.
At one one point we see Nana Patekar saying, "I want to make this country clean and pure." And, next we see Rajinikanth saying, "come and see my chawls. The dust have become a rainbow."
The teaser is nicely cut with enough elements scattered to make you go on a repeat mode. It takes a couple of watching to take it all in. With every Rajini video, there's a dialogue that stands out — one that shows Rajini fighting back. There's one here too. ""வேங்கை மகன் ஒத்தையில நிக்கேன்.. தில்லிருந்தா வாங்கலே".