A romantic love-struck man one minute and a tough hard hitting individual the next, Suriya has always proved his mettle when it comes to acting. Movie lovers not just enjoy Suriya's presence in the film, his songs too have received wide acclaim. Some of his popular songs date back to ten years ago and still leave us humming. Although his recent Sodakku is still topping charts, let's take a look at some of his most popular yesteryear hits!
Munbe Vaa
This has to be one of the obvious choices for any romance lover. The song ruled our playlists for as long as we can remember and even today, it is that feel-good love song we all relate to. The stunning visuals, A.R. Rahman's magic, and Suriya's lovestruck expressions left us starry-eyed.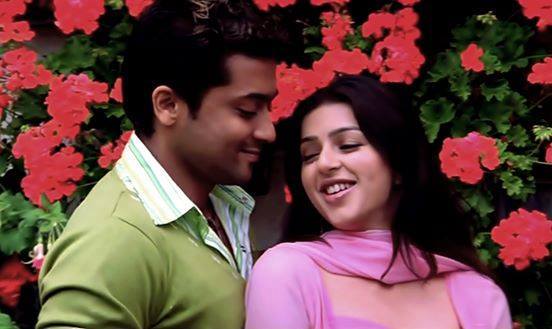 Nenjukkul Peidhidum
This is another song that won our hearts with the easiest of ease. A Harris Jayaraj musical, what struck the most with the song was its simplicity. Suriya seemed to capture the beauty of falling in love with such ease on camera. The moment he sets his eyes on Meghna, his face lights up and he breaks out into this poetic melody. Suriya stole the show with this one.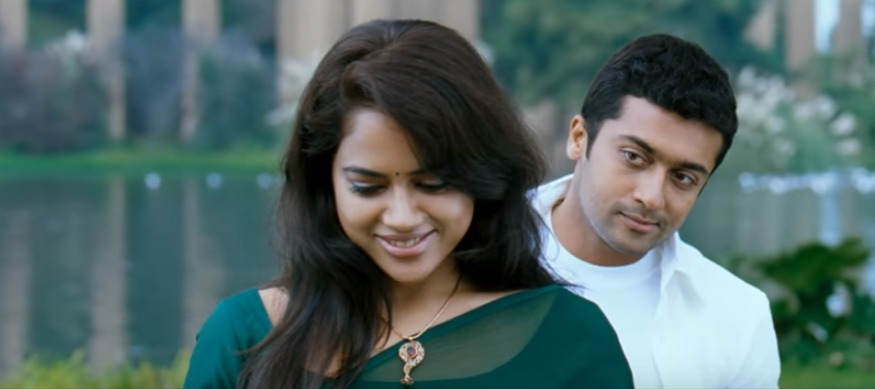 Ennai Konjam Maatri
If the movie was legendary, the songs too have become immortalized over time.  The movie garnered a huge fan following for the lead pair and they went on to become one of the most-loved couples on screen. Suriya's portrayal of the gritty police officer that is head over heels in love won him much love from the audience and critics alike.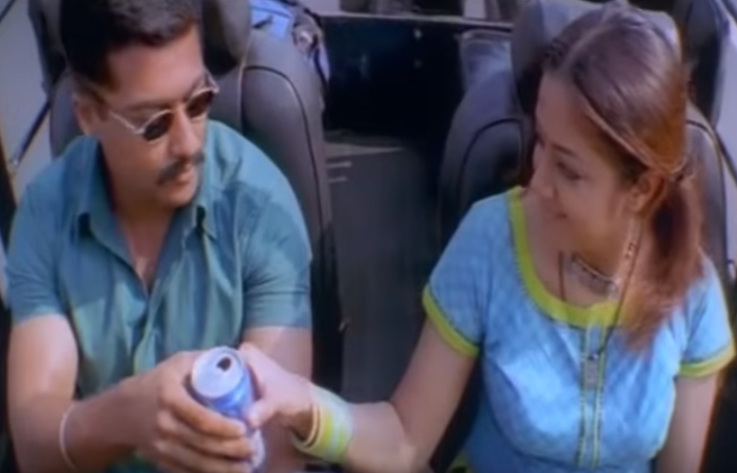 Paakkatha Enna Paakkatha
This song became more popular than the movie itself. It had a lilting tune and the lead pair emoted so well on camera that we were transfixed. Suriya's physique, expressions and acting were all on point in the song and it is a song many youngsters connect with even today.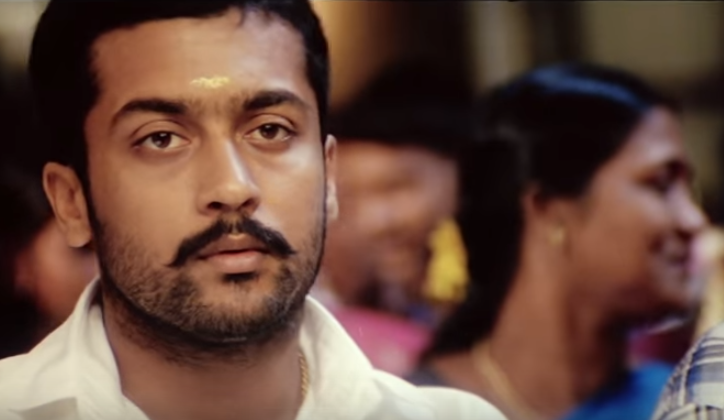 Vizhi Moodi Yosithaal
The melodious tune and the fresh visuals were not the only things that made this song a chartbuster. The lead pair's chemistry, Suriya's effortless portrayal of the mischievous youth haplessly in love, all added to the charm. The movie itself was a hit at the box office and this song is considered one of the most romantic songs of all time.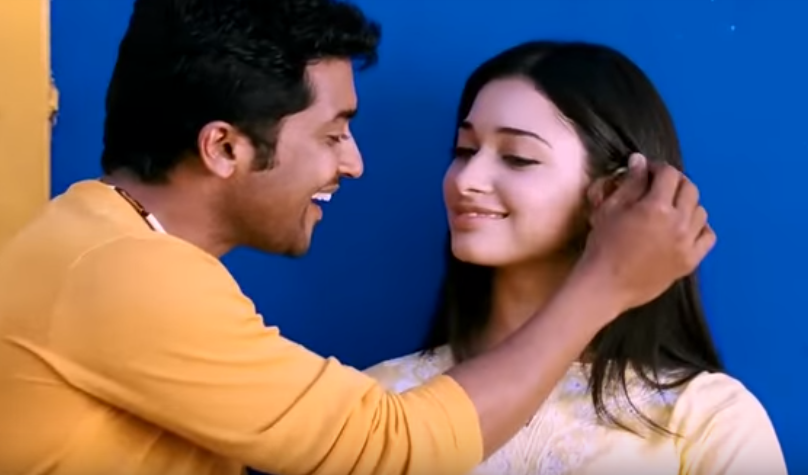 Suttum Vizhi
Ghajini was a runaway hit at the box office and the movie's songs played a huge role in it. This song, in particular, was loved for the mood it set. Suriya's presence and acting managed to convey exactly what it feels like to be in love. The optimism, finding happiness in the smallest things and the excitement of harboring a  wonderful secret – Suriya's eyes said it all.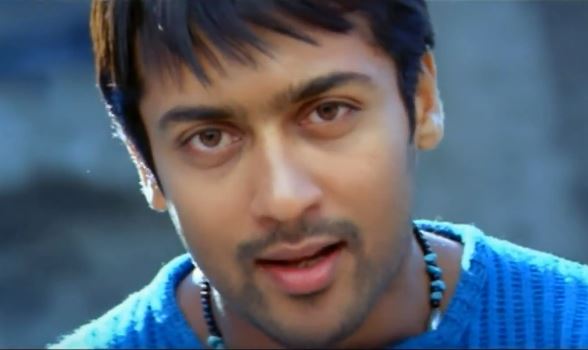 Vaarayo Vaarayo
This was that one melody that we hummed all the time, without realizing it. Suriya is paired with Nayanthara in the song and the pair has gone on to give several more hits. Suriya's quirky costumes and dance moves struck a chord with the audience and the song was well-received.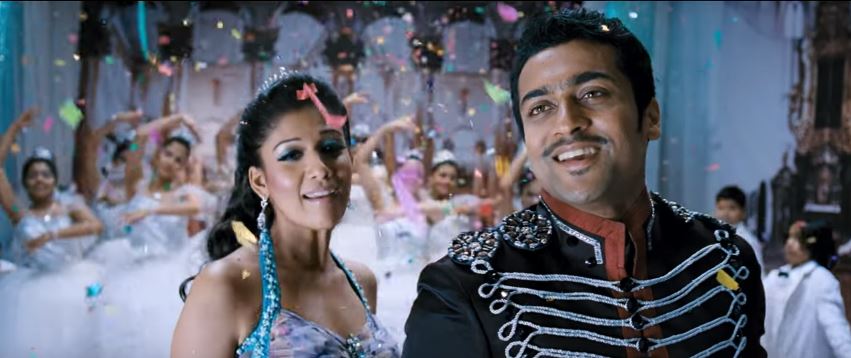 Anjala
The raw emotions that Suriya conveyed in this song were enough to leave most of us teary-eyed. He was the perfect example of the lovestruck man wallowing in grief. The anger at having a loved one snatched away from you, the pain and the grief, he got it all right. Every time he teared up on screen, some of us were bound to shed a tear or two.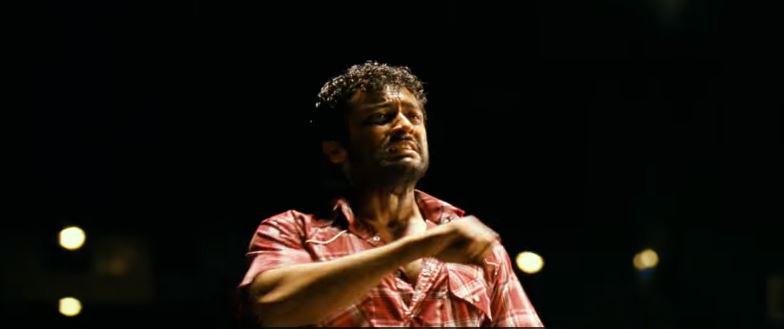 Aadada Aatam Ellam
This was one of the most acclaimed songs of all time and many Suriya fans agree that it is still one of his best. The song's powerful lyrics coupled with Suriya's expressive acting made the song instantly relatable and it is still looked at as an inspirational song.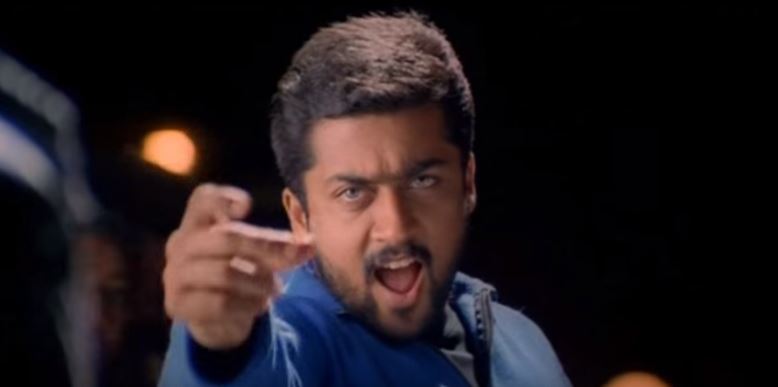 Nenjam Ellam
The song was from one of Suriya's most iconic movies ever and the was a chartbuster. The fresh pairing of Suriya and Esha Deol was well-received and the song remains one of the best love songs even today. Suriya sported a svelte look in the movie and his smile was enough to charm the daylights out of us.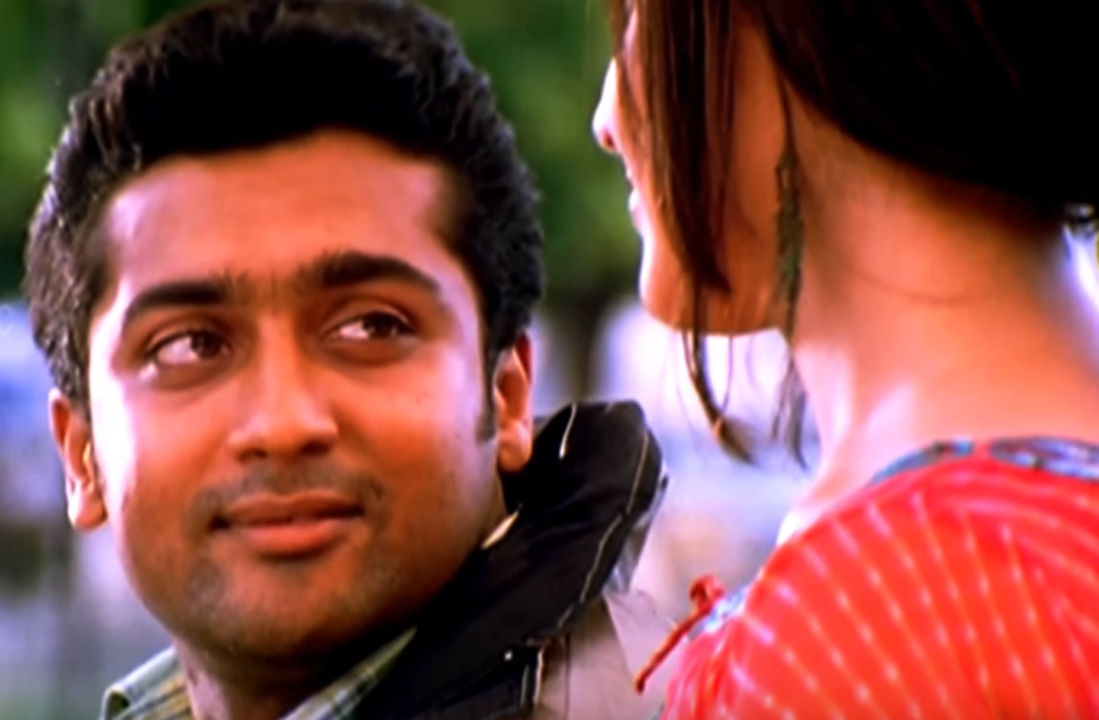 Mun Paniya
This was a song that ruled the roost for a long time post its release. Featuring Suriya and Laila, the song captured the early days of falling in love beautifully. Suriya's role in the movie was with a shade of grey and he doesn't let us forget that for an instant in the song. He is the hero we rejoice with for falling in love, despite his past.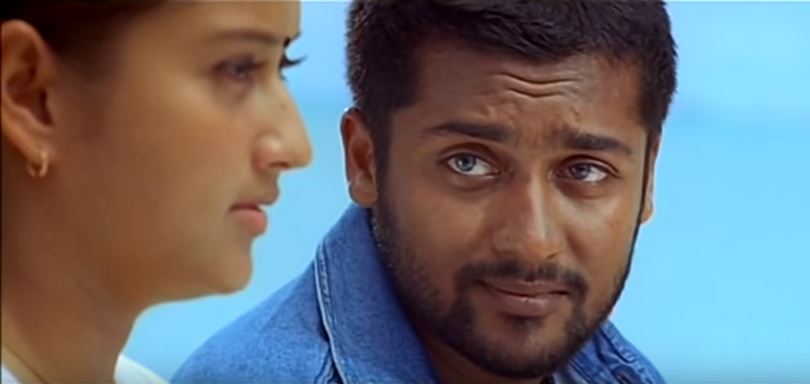 Chudithar Aninthu Vantha Sorgame
A list of Suriya's iconic songs would not be complete without this song getting featured in it. Featuring him and Jyothika, the song became an iconic hit and will still give us all the feels when we watch it. Suriya looked carefree and innocent as he danced around with his lady love.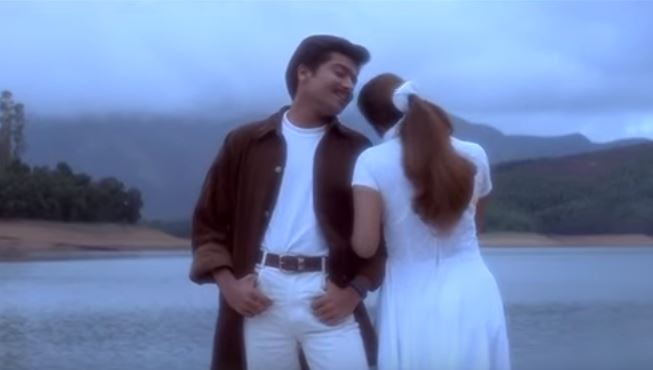 That was a list of some of Suriya's most popular songs. There are so many more that are not featured on this list, but that's not to say they are any less popular. What are your most favorite songs from this list?