Thalapathy Vijay is known for his dance moves, comic timing and natural acting. One other thing he is popular for is his 'punch dialogue' delivery. He's got a big list of iconic 'punch'dialogues, each better than the other. Here's a list of some of the most popular ones.
Ghilli
All Arealayum Aiyaa Ghilli Da.
This is one of Vijay's most remembered dialogues. He says it in the movie Ghilli and exudes confidence when he says it.
Pokkiri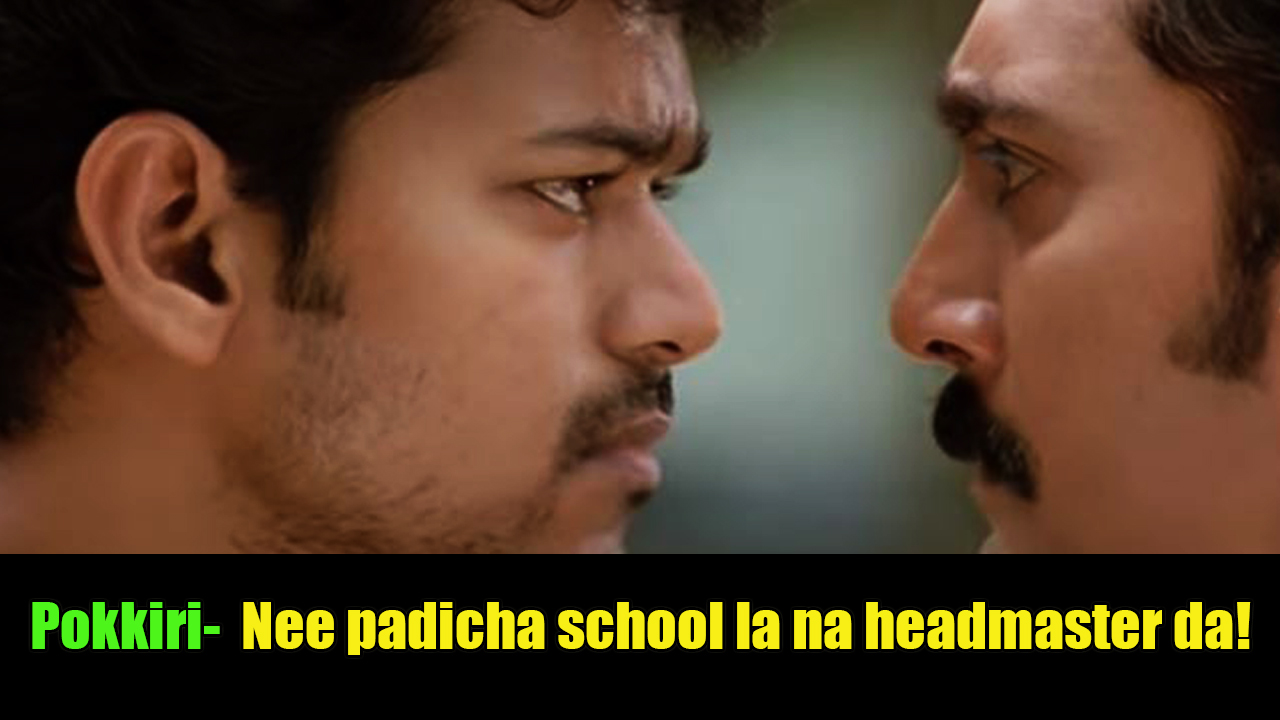 Nee padicha school la na headmaster da.
Vijay says this to the villain in the movie, who is after the girl he loves. The dialogue and the scene is still iconic thanks to Thalapathy's fiery performance.
Pokkiri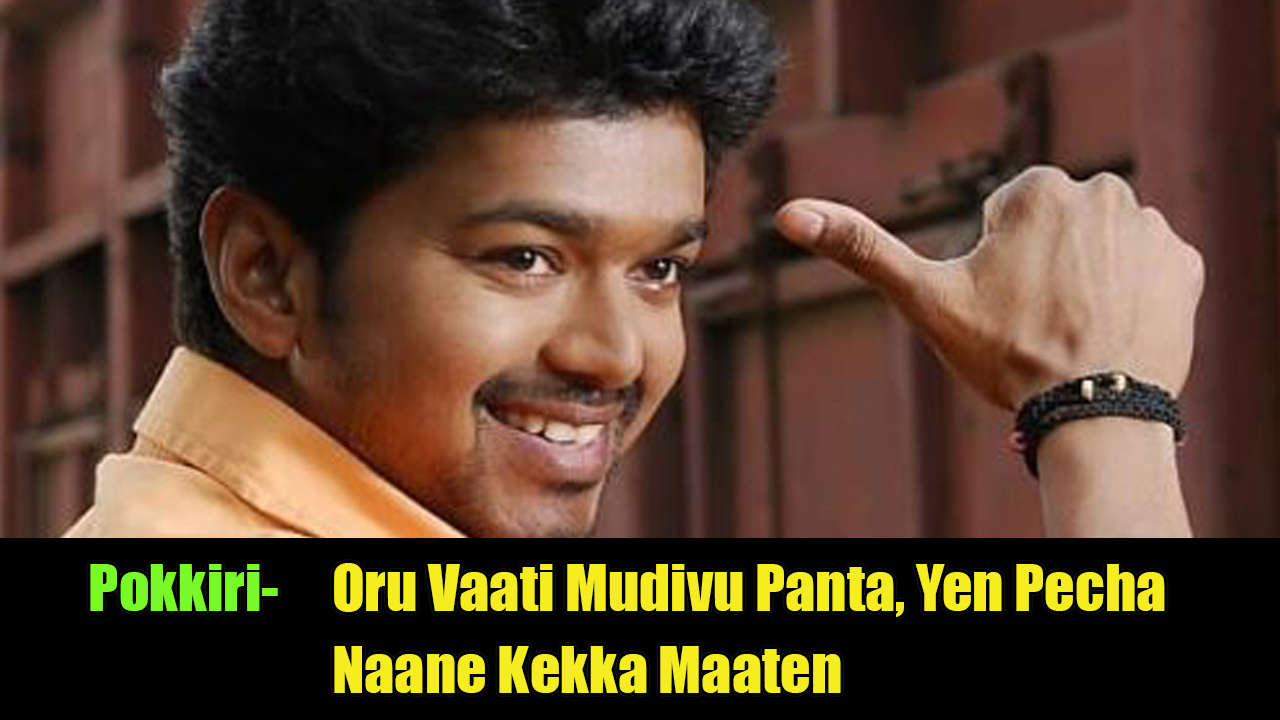 Oru Vaati Mudivu Panta, Yen Pecha Naane Kekka Maaten
The moment someone thinks of Thalapathy's punch dialogues, this is one of the first that comes to mind.
Thirumalai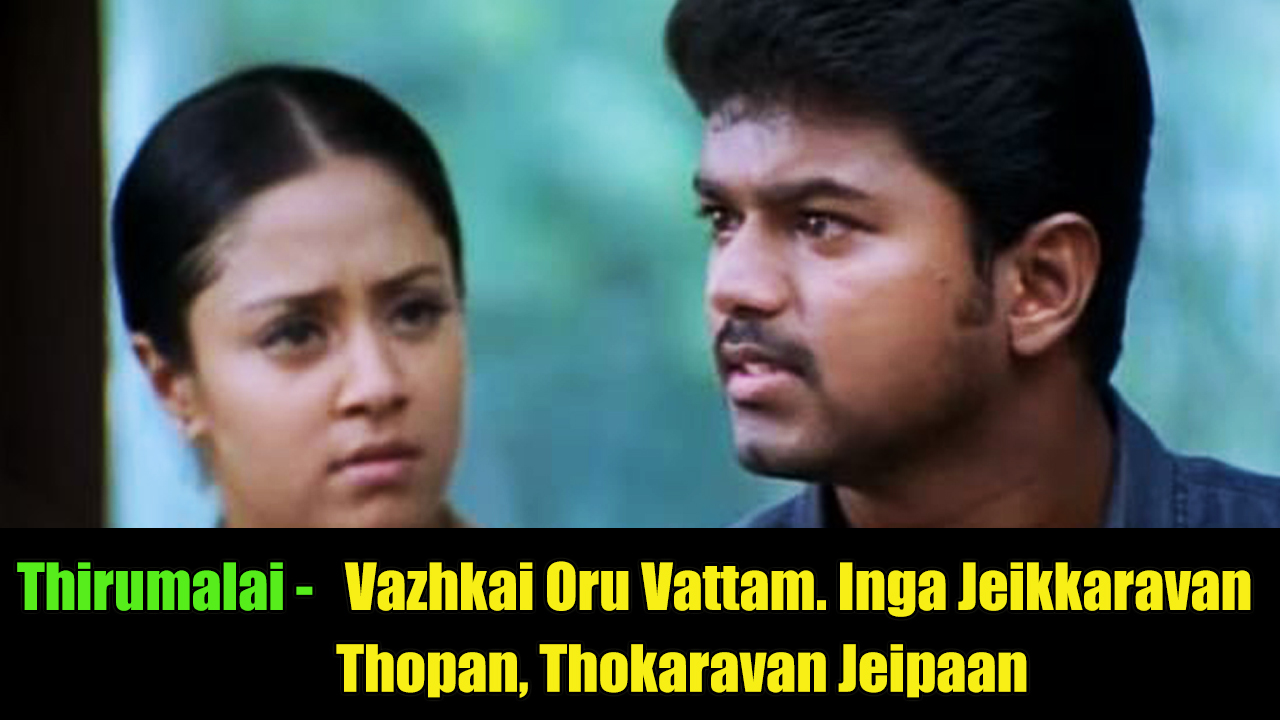 Vazhkai Oru Vattam. Inga Jeikkaravan Thopan, Thokaravan Jeipaan.
Thalapathy says this dialogue to his love interest's (played by Jyothika) father.
Vettaikaran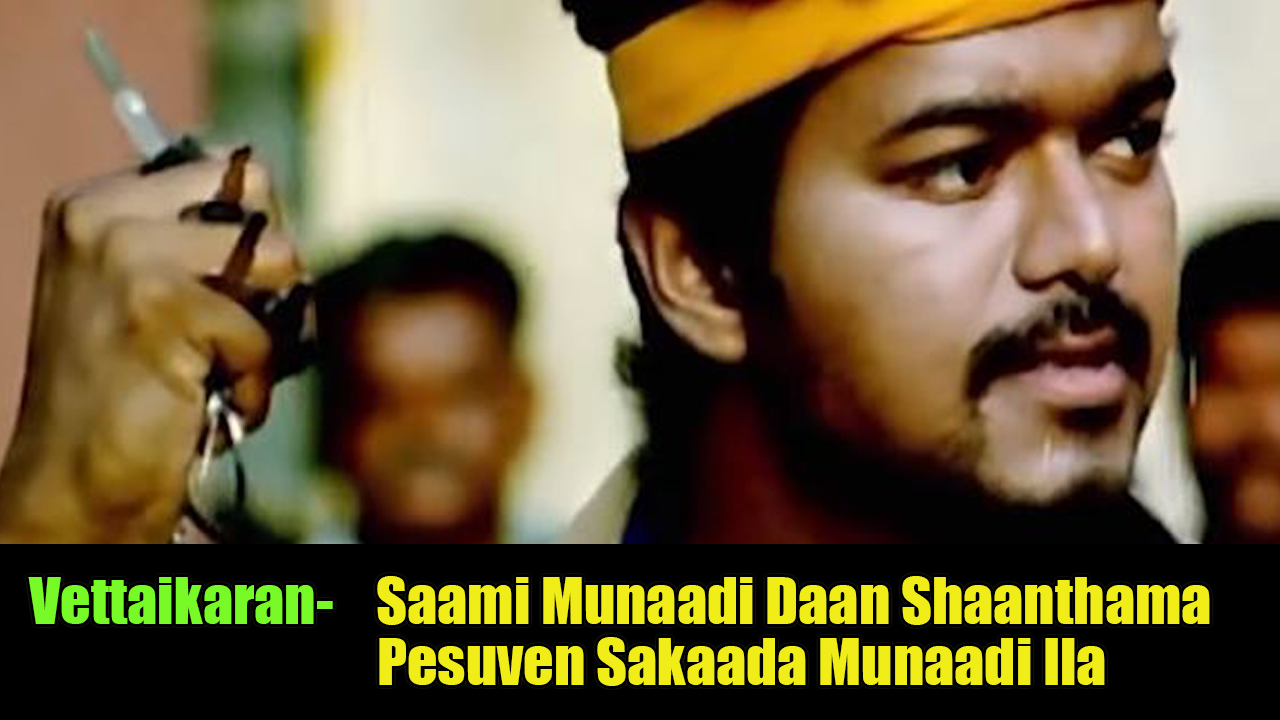 Saami Munaadi Daan Shaanthama Pesuven. Sakaada Munaadi Ila.
Another powerful dialogue of Thalapathy Vijay, this is from the movie Vettaikaran and naturally, it is directed at the villain.
Kuruvi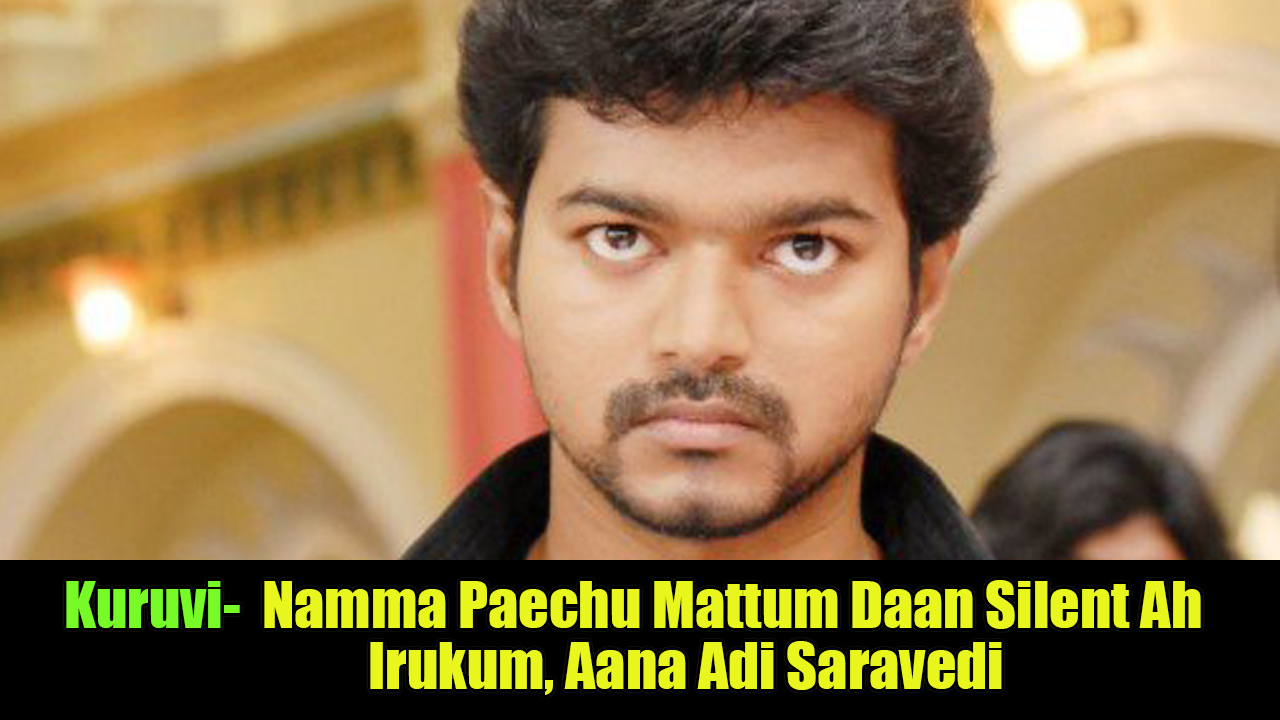 Namma Paechu Mattum Daan Silent Ah Irukum, Aana Adi Saravedi.
Although Kuruvi did not fare well at the box office, Thalapathy fans still had their share of fun.
Thupaaki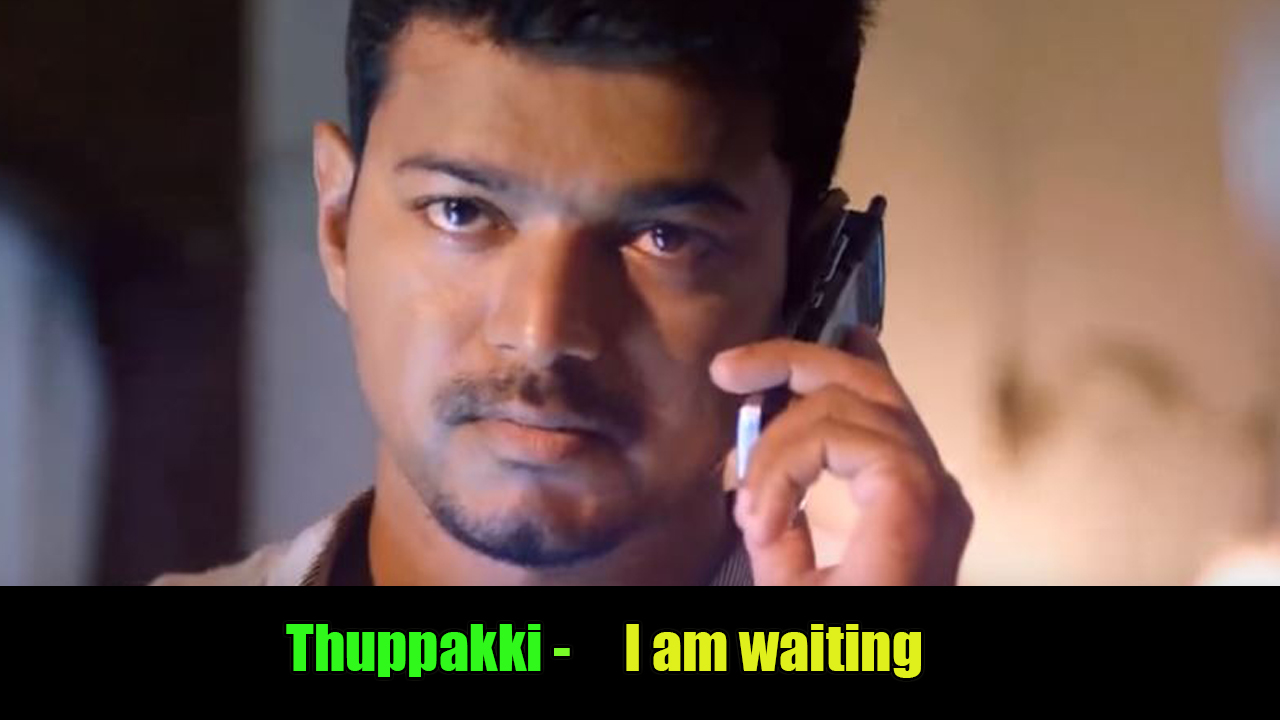 I'm Waiting.
This has to be one of Thalapathy Vijay's best scenes. He was cool, intimidating, fearless and daring all at once!
Pokkiri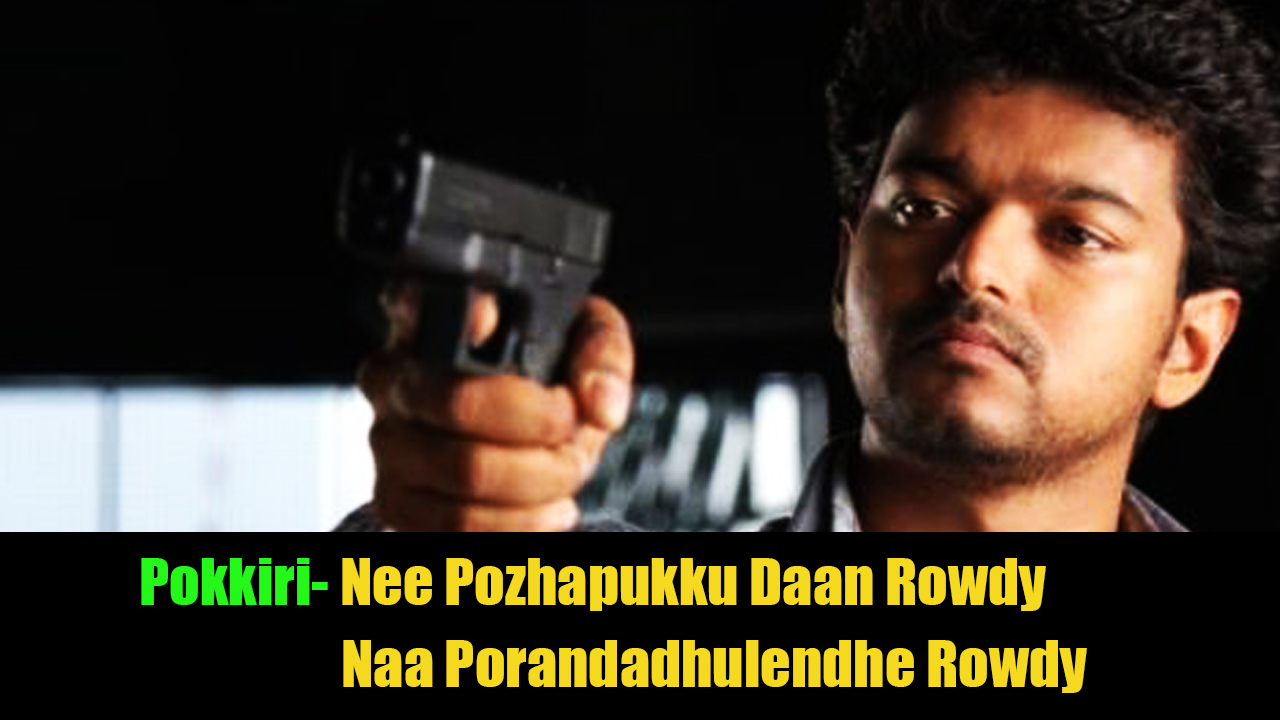 Nee Pozhapukku Daan Rowdy. Naa Porandadhulendhe Rowdy.
Another iconic dialogue, this went on to be one of the most popular dialogues from the movie.
Nanban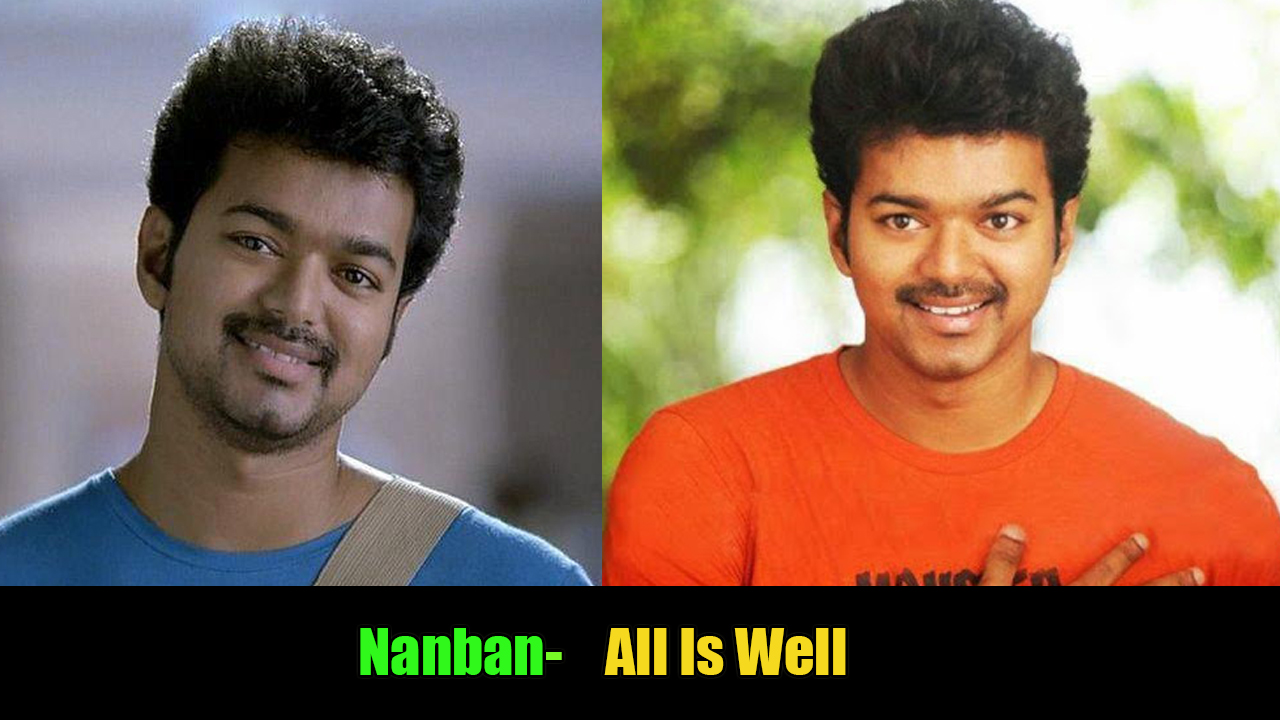 All is Well. 
This is a feel-good dialogue that will leave anyone feeling inspired. It helped that the dialogue was powered by Thalapathy's charm.
Theri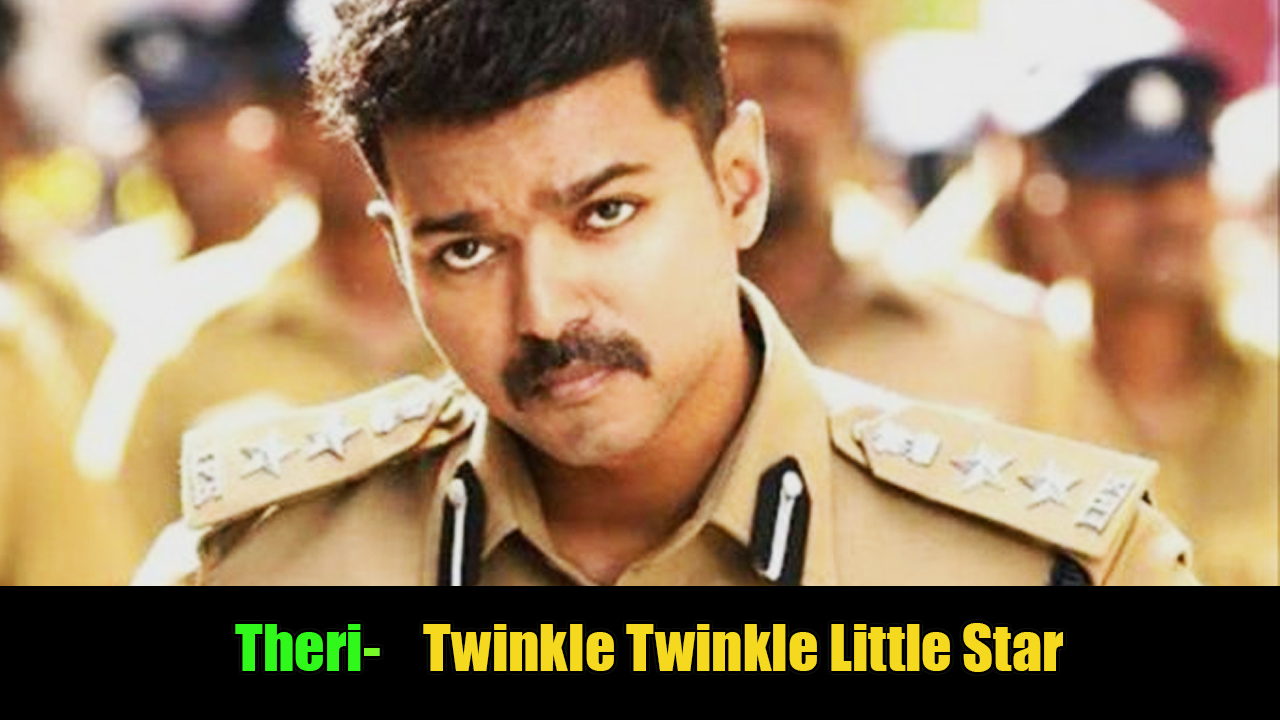 Twinkle Twinkle Little Star.
Theri was a blockbuster hit. No one would have even thought that a nursery rhyme could transform into a punch dialogue.
Azhagiya Tamizh Magan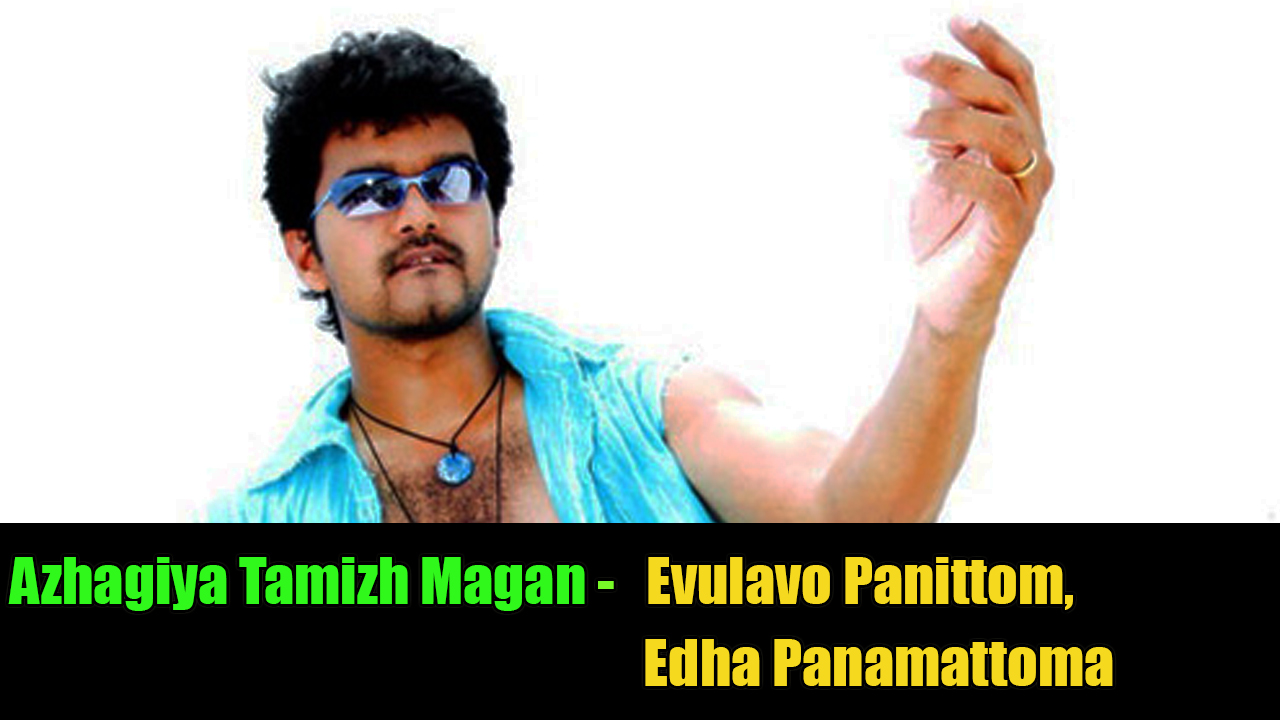 Evulavo Panittom, Edha Panamattoma.
Vijay played dual roles in the movie Azhagiya Tamizh Magan. This dialogue became very popular among the youth and was even reused in a few movies after.
Mersal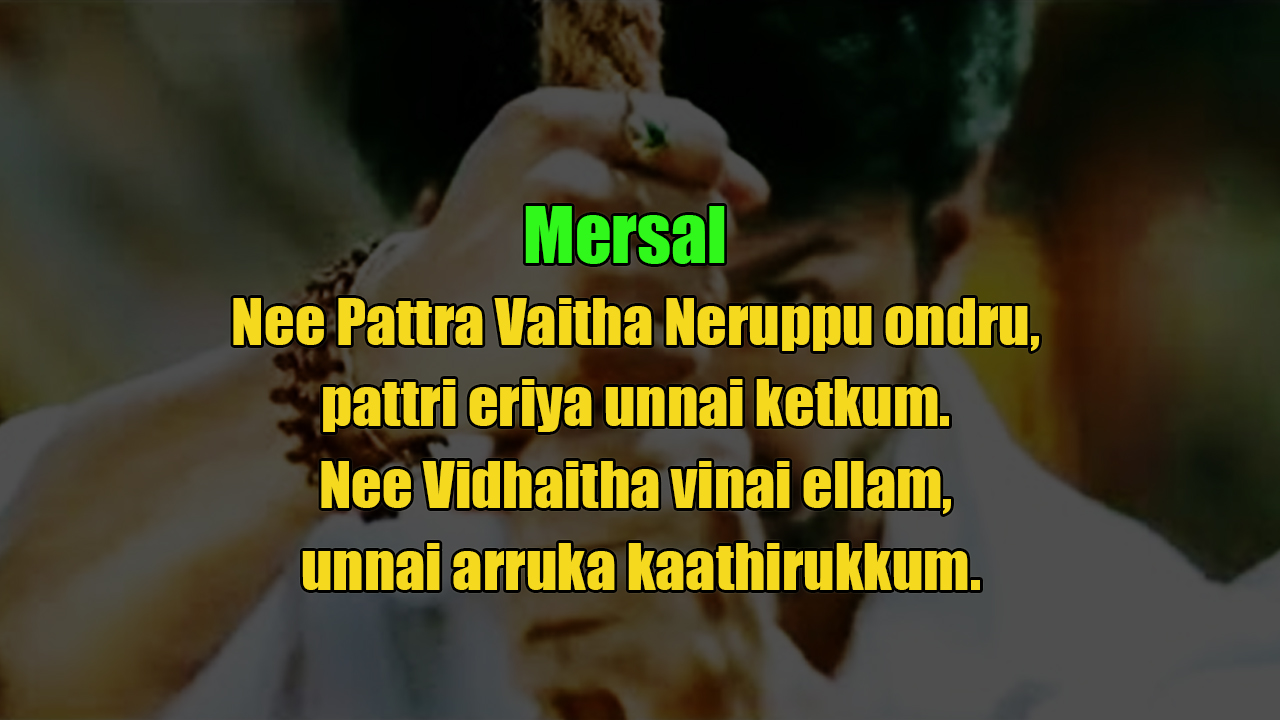 Nee Patra Vaitha Neruppu Ondru, Pattri Eriya Unnai Ketkum. Nee Vidhaitha Vinai Ellam, Unnai Arruka Kaathirikkum.
Vijay's latest release Mersal was a blockbuster hit and the powerful dialogues in the movie played a pivotal role.
Let's wait and watch what's in store for Thalapathy fans in the actor's much-anticipated AR Murugadoss directorial, Thalapathy 62. Produced by Sun Pictures, the movie's shoot is in full swing and is expected to hit big screens this Diwali!