Director Sundar. C's movies have always tickled the funny bone in us and his most recent venture Kalakalappu 2 promises to be no different. With the movie's release barely inches away, let's take a look at what makes Kalakalappu 2 a must-see option on your watch list.
1. The prequel left us in splits
The initial venture had  Vimal, Shiva, Anjali, Oviya, and Santhanam in lead roles and audience thoroughly enjoyed the movie. The sequel is along the same lines and will definitely be high on the humor quotient.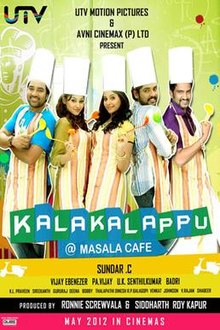 2. The promising star cast
Kalakalappu 2 features Shiva, Jai, Jiiva, Catherine Tresa and Nikki Galrani in the lead. Along with them, VTV Ganesh and Robo Shankar are featured in important roles. This is the first time that Jai, Jiiva, Catherine Tresa and Nikki Galrani have been paired and seems like a refreshing change.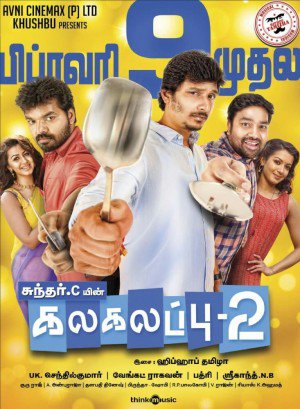 3. The hilarious trailer
Sundar C sure knows how to tickle our funny bone and keep our curiosity aroused. None of the actors were introduced by name in the trailer. Rather, they are introduced with the kind of roles they portray. With a strong support cast for comedy, the audience will have no dearth of laughs.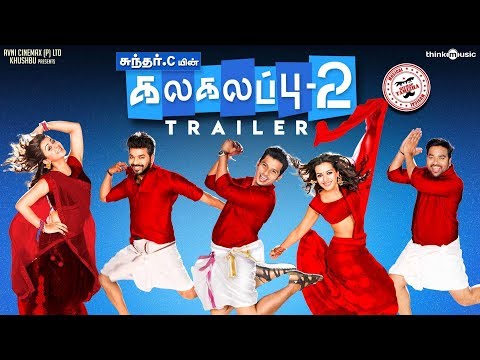 4. The vibrant visuals
If the trailers and images are anything to go by, the movie looks like a celebration and is filled with vibrant hues. Every frame is a visual delight and Sundar C has left no stone unturned in making the movie look as pleasing as possible.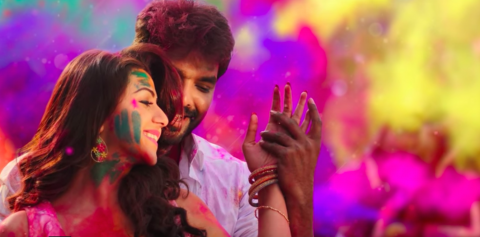 5. Hip-Hop Tamizha's foot-tapping numbers
Composed by Hip Hop Tamizha, the movie's songs have been releasing one after the other and have been getting a positive response all over. In tune with the spirit of the movie, the tunes are peppy and will have you nodding along before you know it.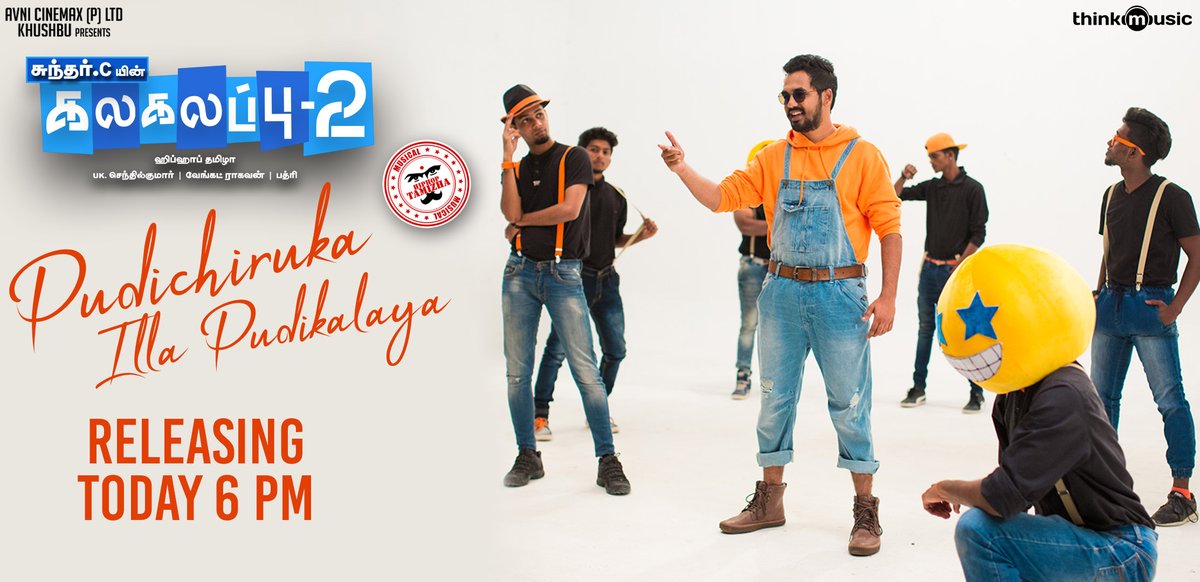 Those are our reasons for watching Kalakalappu 2, what are yours?