It was announced a few days ago that the Hindi-dubbed version of Thala Ajith's Vivegam will be released on YouTube as Veer.
The response has been incredible so far and it looks like Veer has won the hearts of the audience in the digital world. The movie has crossed 8 million views on YouTube and also has 1 lakh likes.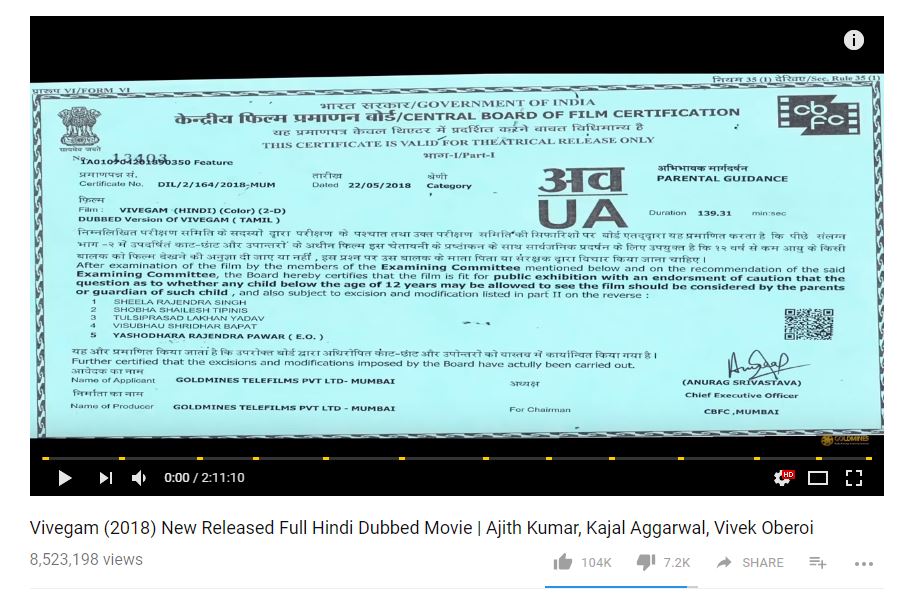 Vivek Oberoi, who plays the antagonist in the movie took to Twitter to share his excitement. "Wow! Thank you so much for the love! Romba Nandri! #Vivegam #Thala #Ajith (sic.)"
Vivegam was released worldwide in 2017 and the Hindi-dubbed version comes a year later.