Are the toilets in petrol pumps free for usage? We might have seen a signboard that says "FREE TOILETS, FREE AIR", etc in petrol bunks. But without our knowledge, we are paying petrol pump owners for the use of toilets in their bunks. Insane, right?
To break it down, when you are buying a litre of petrol or diesel, you pay an amount of six paise and four paise for maintenance and toilet usage respectively. The catch here is that irrespective of whether you use the toilet or not, you will pay the aforementioned maintenance amount every time you buy petrol.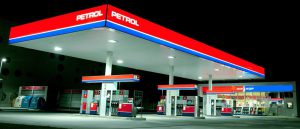 Are we aware of it?
There are around 56,000 petrol bunks in the country and all petrol bunk owners accept that a charge will be collected from the customers for the maintenance of the toilet. They even admit that the monthly revenue is not enough to meet the requirement. To put this claim to test, we conducted a small survey in our workplace and to our dismay, none were aware that they pay an amount of six paise and four paise for the usage of toilets when they buy a litre of petrol/diesel.
Are the toilets clean?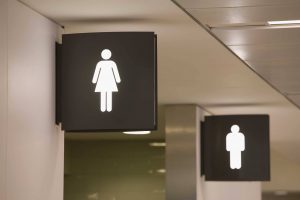 Leaving aside the fact that we pay an amount for the usage and maintenance of toilets in petrol bunks, are the toilets really 'maintained? More importantly, is there a toilet in the bunk you visit? And if there isn't one, whom do we have to ask? Before answering the above questions, let's all hear the story of a common man who boarded a train from Nagercoil to travel to Nellai. As his journey progressed, he wanted to use the toilet in his compartment. After entering the toilet, he came to know that the toilet was not clean. He clicked a snap of the toilet in his phone and tweeted about the issue to the Ministry of Indian Railways.
What happened next is what best describes the true power of social media. The toilet was cleaned before he stepped down in Nellai. Now you know the power of Digital India and you know what to do the next time you find something legitimately unsatisfactory.
Now you know that we pay for the use of toilets in petrol pumps, educate your friends and raise your voice if you happen to see a dirty toilet at a petrol pump you used.