The #MeToo and #TimesUp movement are trending globally and both men and women are coming out in the open with their stories. Celebrities from the Indian film industry are also voicing their opinions on the issue and posting them on social media.
The latest to join this list is actress Samantha Akkineni. The actress took to Twitter and said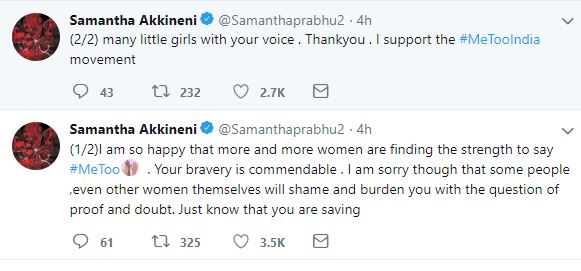 Samantha has said that she is happy that many women are finding the strength to report their stories. She has also said. She has also declared her support for the #MeToo movement saying that it is "saving many little girls".
Many other celebrities have taken to Twitter to express their opinion on the #MeToo movement. Varalaxmi Sarathkumar also took to Twitter to share her thoughts on the movement. Stating that she is alarmed at the number of posts she is reading, Varalaxmi has said-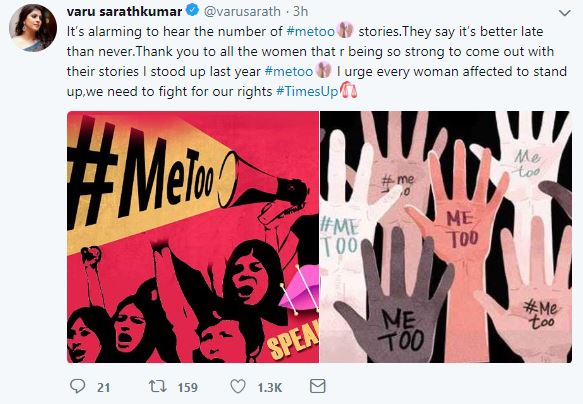 Both women have urged other women to come out with their stories and to stay strong.