Actor Vikram is one of the very few versatile actors down the south who essays characters that are as different as chalk and cheese. The actor who made his acting debut in 1990 with the film En Kadhal Kanmani, faced a lot of hardships during the initial period of his film career.
While his initial films failed to set the cash registers ringing, Vikram turned into a dubbing artiste, rendering voice for several superhit characters in Tamil cinema. Did you know? Vikram has dubbed for several top stars including Prabhu Deva and Thala Ajith. Needless to say, Vikram was able to rightfully give justice to the characters played by other stars, and the movies became landmarks in the history of Tamil cinema.
Here's the list of films and characters for which actor Vikram lent his voice.
For Ajith in Amaravathi (1993)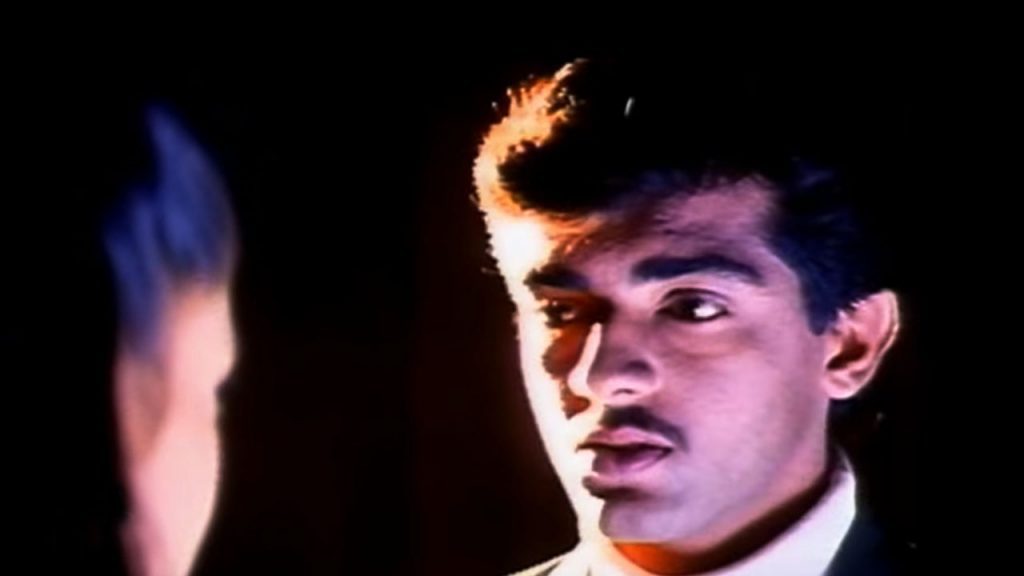 Vikram started dubbing for films with the Ajith starrer Amaravathi. Interestingly, the 1992 film marked the debut of Ajith as a lead actor. It was reported that Ajith was bed-ridden due to a racing injury when the movie's production was in full swing.  Vikram's voice perfectly matched Ajith's character in the movie, after which, the actor was offered with several other films to dub in the following years.
For Vineeth in Pudhiya Mugam (1993)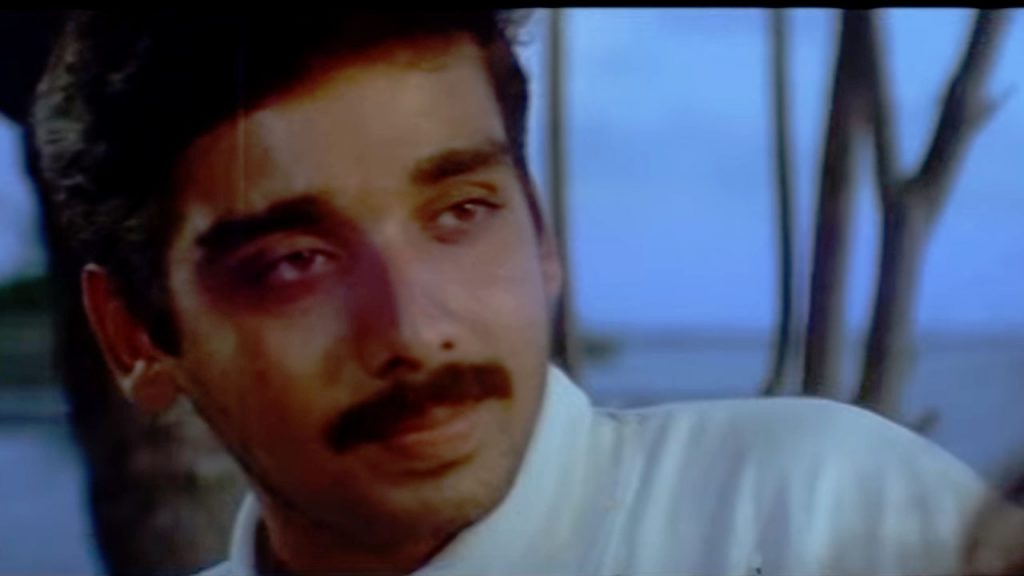 In 1993, Vikram lent his voice for actor Vineeth in Pudhiya Mugam. The fierce voice of Vikram perfectly gelled with the bold character played by Vineeth in the thriller.
For Ajith in Pasamalargal (1994)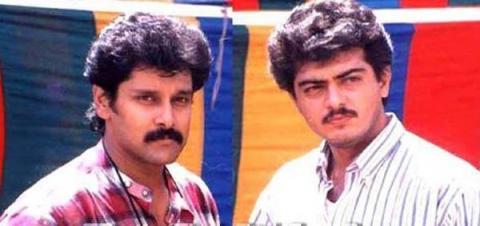 Followed by the success of Amaravathi, Vikram was once again approached to dub for yet another Ajith film titled Pasamalargal in 1994. Though the film had Ajith in a small role, the makers approached Vikram to dub for the character, as the actor's voice matched the onscreen emotions of Thala.
For Prabhu Deva in Kadhalan (1994)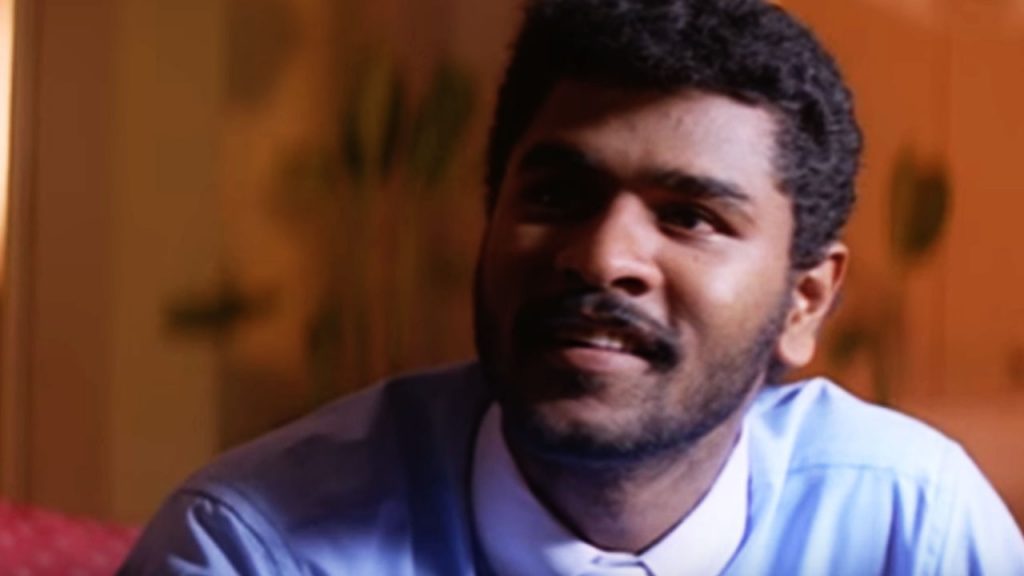 Kadhalan was a milestone in Prabhu Deva's acting career. The film received positive reviews from critics and enjoyed huge commercial success upon release, and went on to win four National Film Awards in 1995. While the actors and core technical team reaped the major share of credit, the dubbing work of Vikram, however, cannot be ignored.
While Prabhu Deva nailed it with his inimitable performance, you can't deny a good part of the onscreen magic should be attributed to Vikram's amazing dubbing as well.
For Kuruthipunal (1995)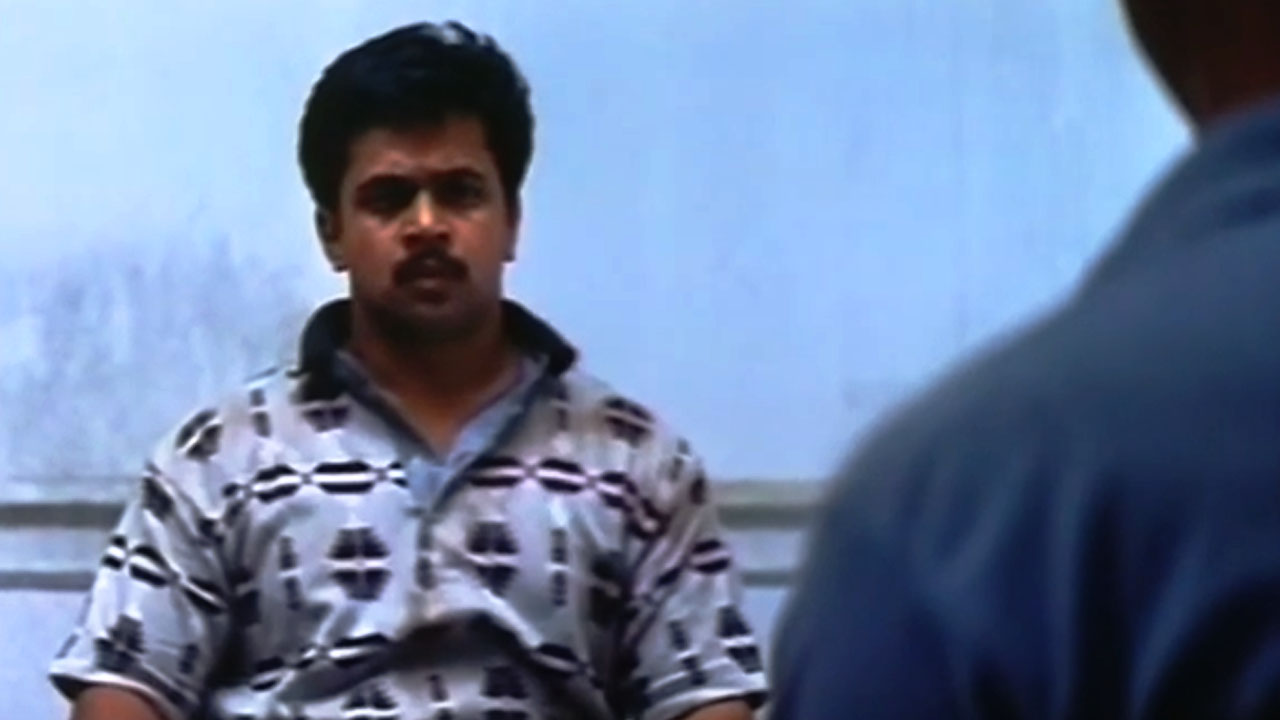 The award-winning commercially-successful thriller Kuruthipunal was a trendsetter during those times. The neo-noir action thriller starring Arjun and Kamal Haasan in lead roles was directed by P.C Sreeram. Not many know that Vikram was also part of the film. The actor had lent voice to John Edathattil, who played an important role in the movie.
For Abbas in Kadhal Desam, VIP, Poochudava, Aasai Thambi, Ini Ellam Sugame and Kandukondain Kandukondain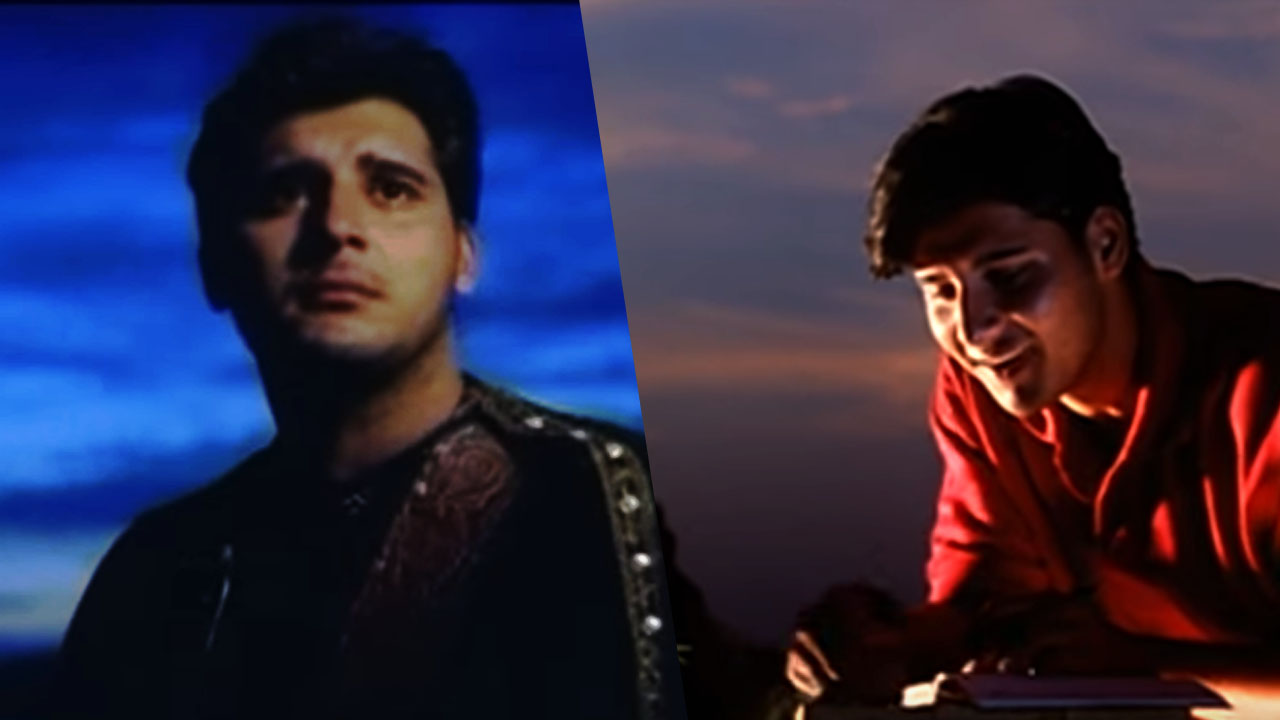 If any character and any role of Abbas had to be beheld in its full potential, only actor Vikram could make it happen with his dubbing. From Kadhal Desam to Kandukondain Kandukondain, Vikram had lent voice to Abbas for the maximum number of times. Interestingly, Abbas starrer Kandukondain Kandukondain is the last film in which Vikram dubbed for characters played by other actors.
For Ben Kingsley in Gandhi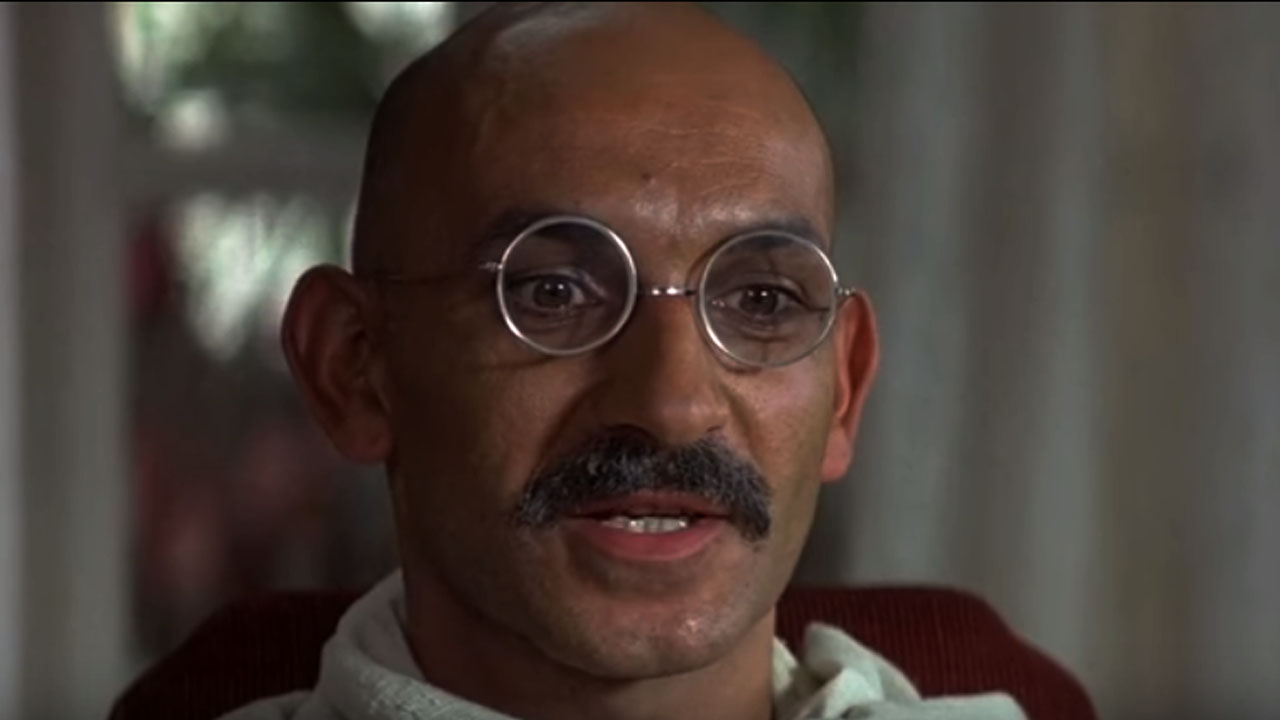 Chiyaan Vikram dubbed for Ben Kingsley in the Tamil dubbing of Gandhi. As Mohandas, Vikram had brilliantly modulated his voice for both the versions – young and old – of the protagonist in Gandhi. All thanks to Vikram's perfect voice!
Not many would have noticed Vikram's voice in the 1996 film Karuppu Roja. It was Vikram who got into the shoes of actor Amar Siddique's character, to convey the emotions of the latter in Karuppu Roja.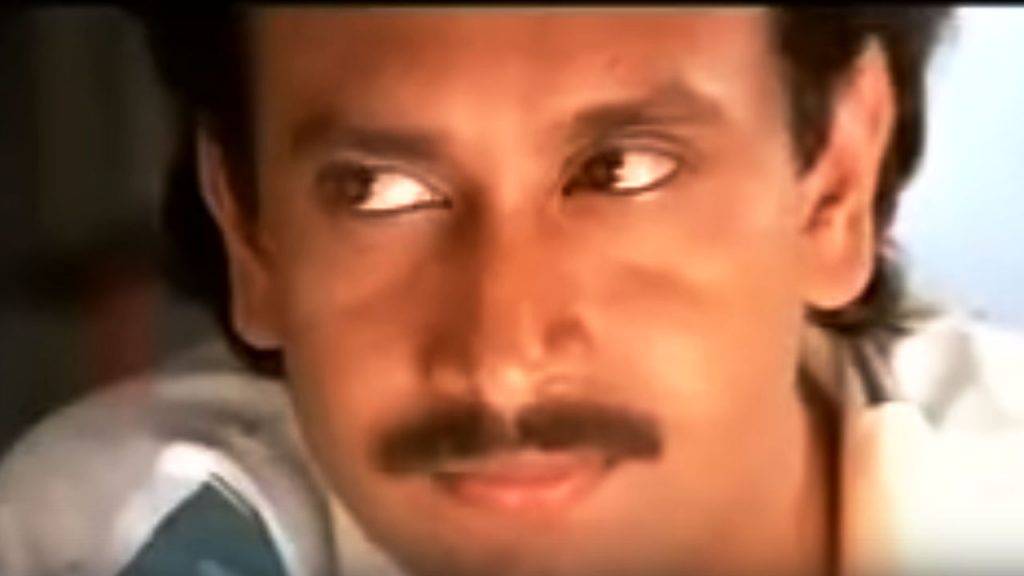 Vikram had also dubbed for the Tamil version of Hindi superhit Satya (1998) directed by Ram Gopal Varma. The actor gave voice to the title character played by J.D Chakravarthy.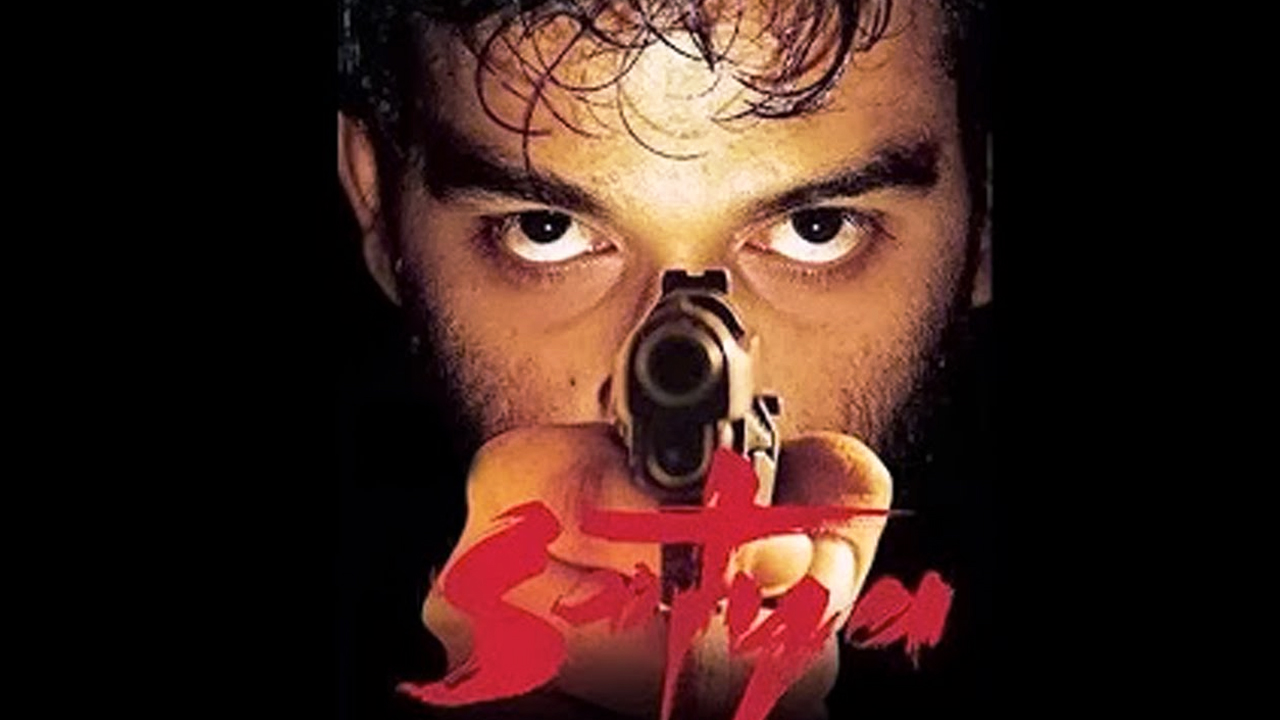 Long before Vikram held us in a trance on screen, the actor had already been doing it with his voice.When you think of the charisma and power his voice added to the above roles, there's no disputing that the roles would not be what they are today without him. Thank you Chiyaan, for giving us roles to remember- both on screen and off.